programs are often managed with a PMIS and multiple disparate systems, such as accounting, asset management, scheduling, mapping tools, and field productivity.
Operating any building or infrastructure capital improvement program with systems that do not "talk" to each other or by manually collecting and analyzing data from multiple spreadsheets leaves owners open to the risk of losing tens of thousands of dollars as well as possible lawsuits.
Learn more about OnIndus's Business Intelligence Services
OnIndus Orchestra consolidates all current and historical data relevant to a program and delivers actionable business intelligence to identify potential risk ahead of time, make informed decisions, and manage budgets and forecasts with confidence. Business Intelligence reports and dashboards create a standardized view across an organization on how the program is progressing, provide transparency and keep each team, department, and stakeholder informed.
Business Intelligence Gallery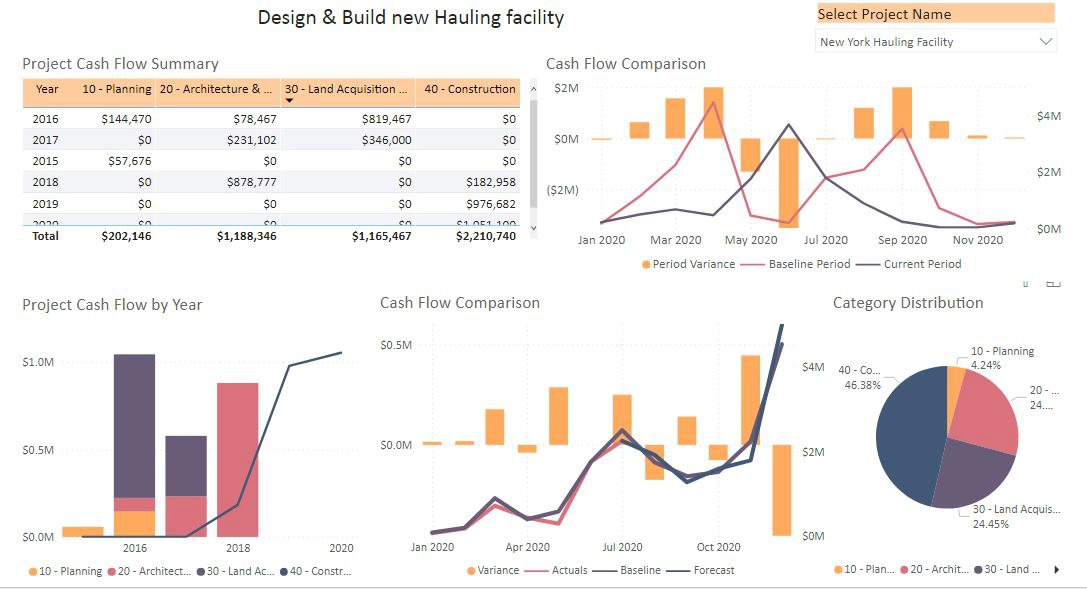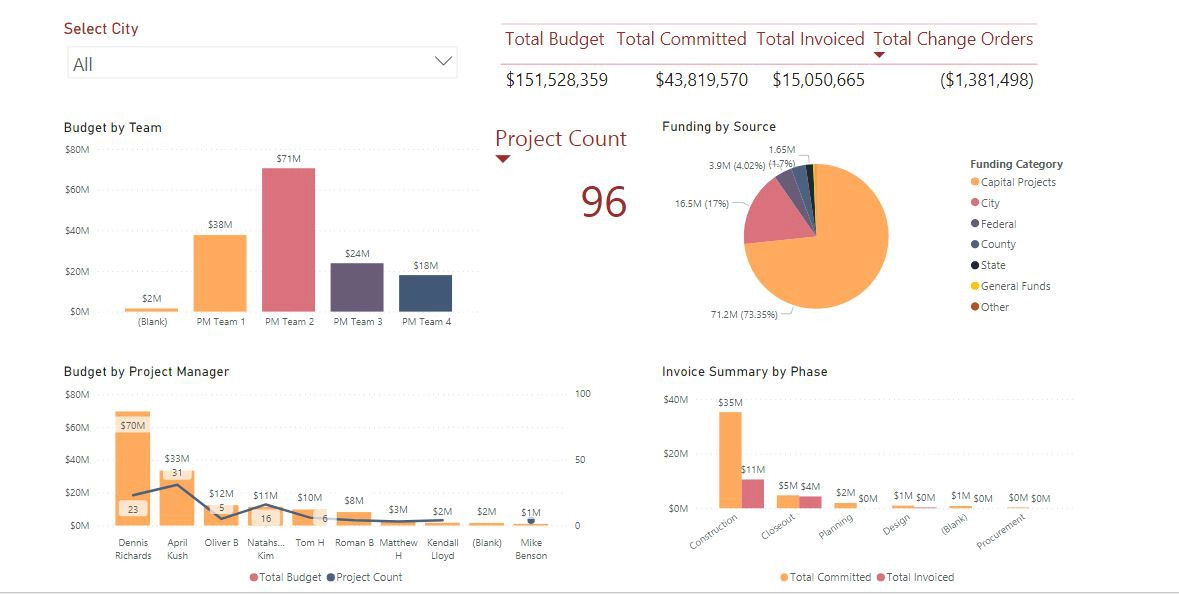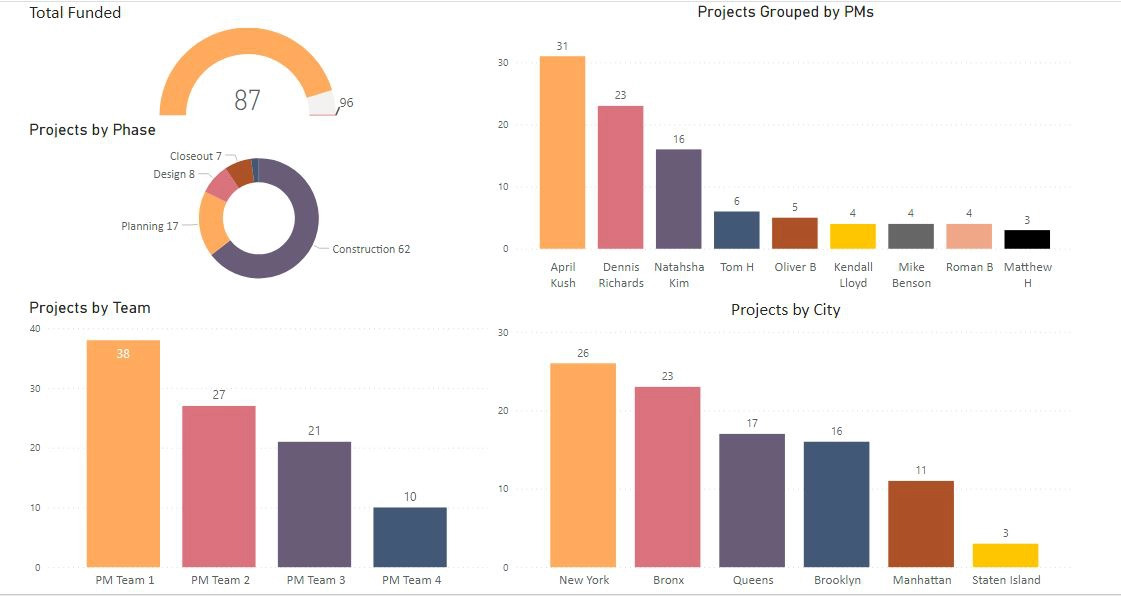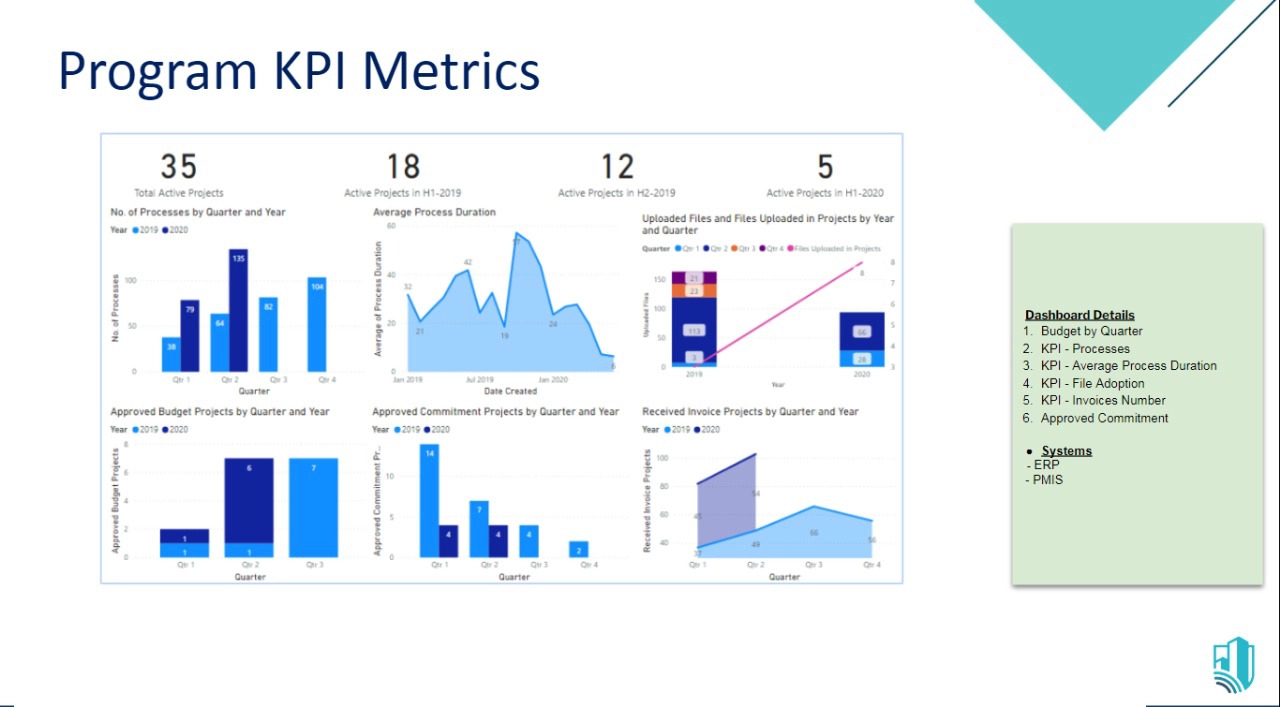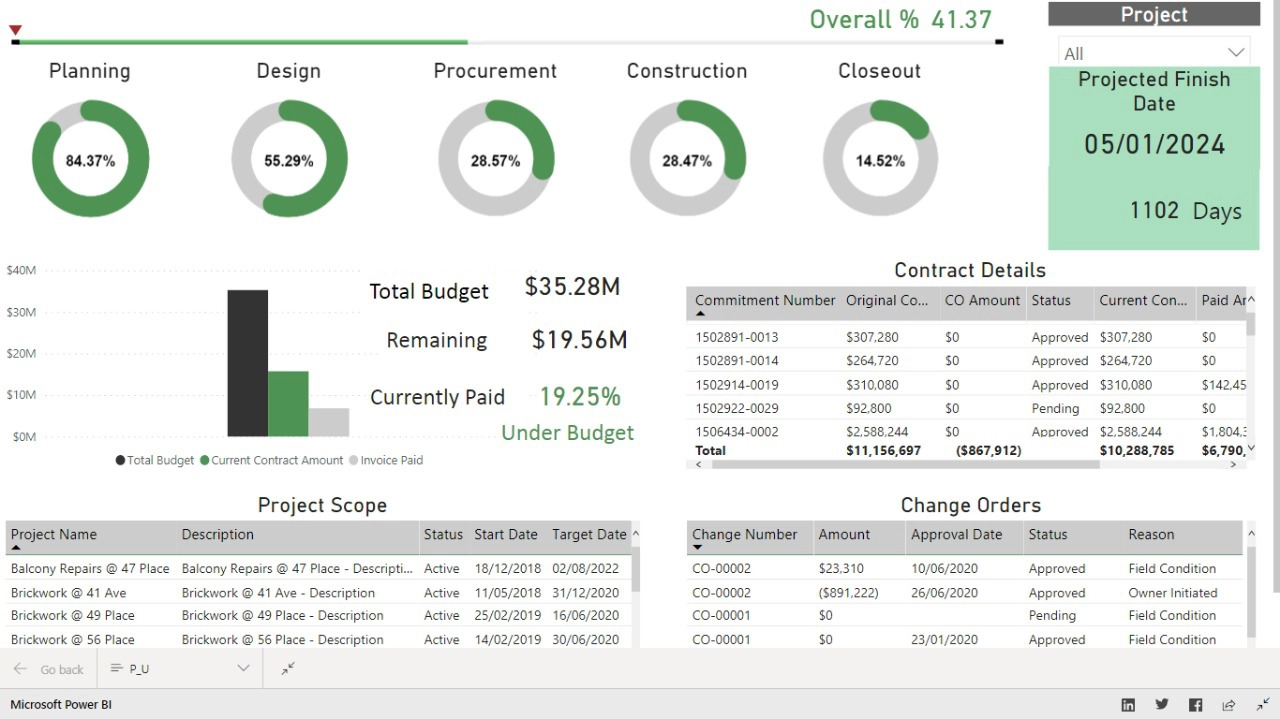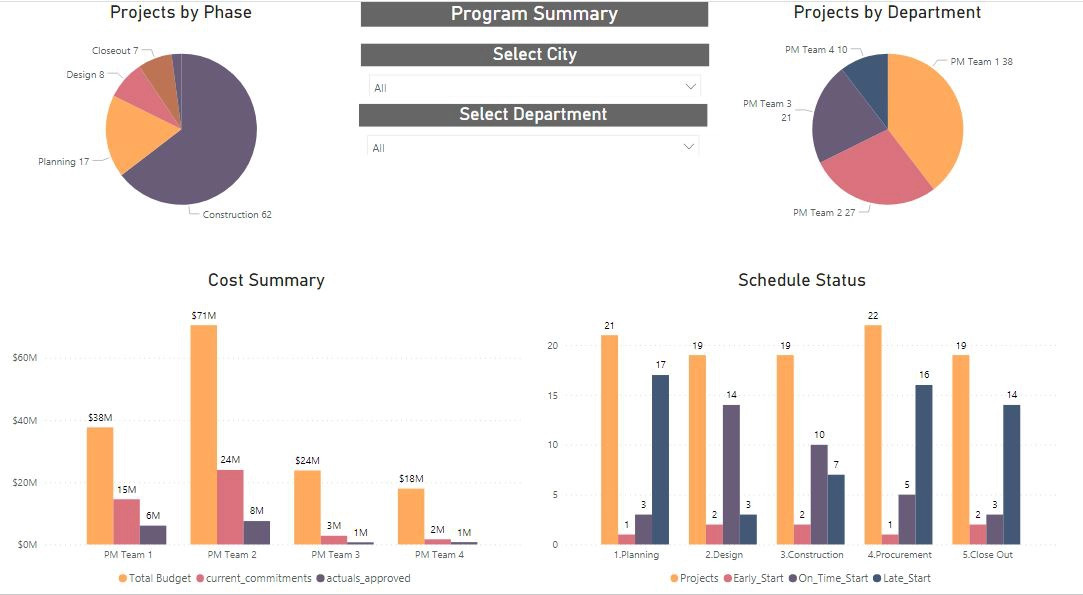 Business Intelligence Products
OnIndus Orchestra
Enterprise data warehouse driving insightful reports and dashboards for successful capital improvement programs outcome. Konw More >