An enterprise data warehouse is a core component of business intelligence; it is also used to drive successful capital improvement programs. A central repository of integrated data from disparate systems allows for historical and current real-time data to be stored in a single location to create reports and dashboards delivering standardized and consistent information across owner organizational departments.
Learn more about OnIndus's Business Intelligence Services
OnIndus Orchestra leverages work from the system integration platform, utilizing data from disparate systems—PMIS, GIS, Accounting/ERP, Asset Management, SFTP, and other enterprise applications. Via a proprietary platform, it is able to aggregate, compare, and develop insightful and actionable reports for and insights into each program.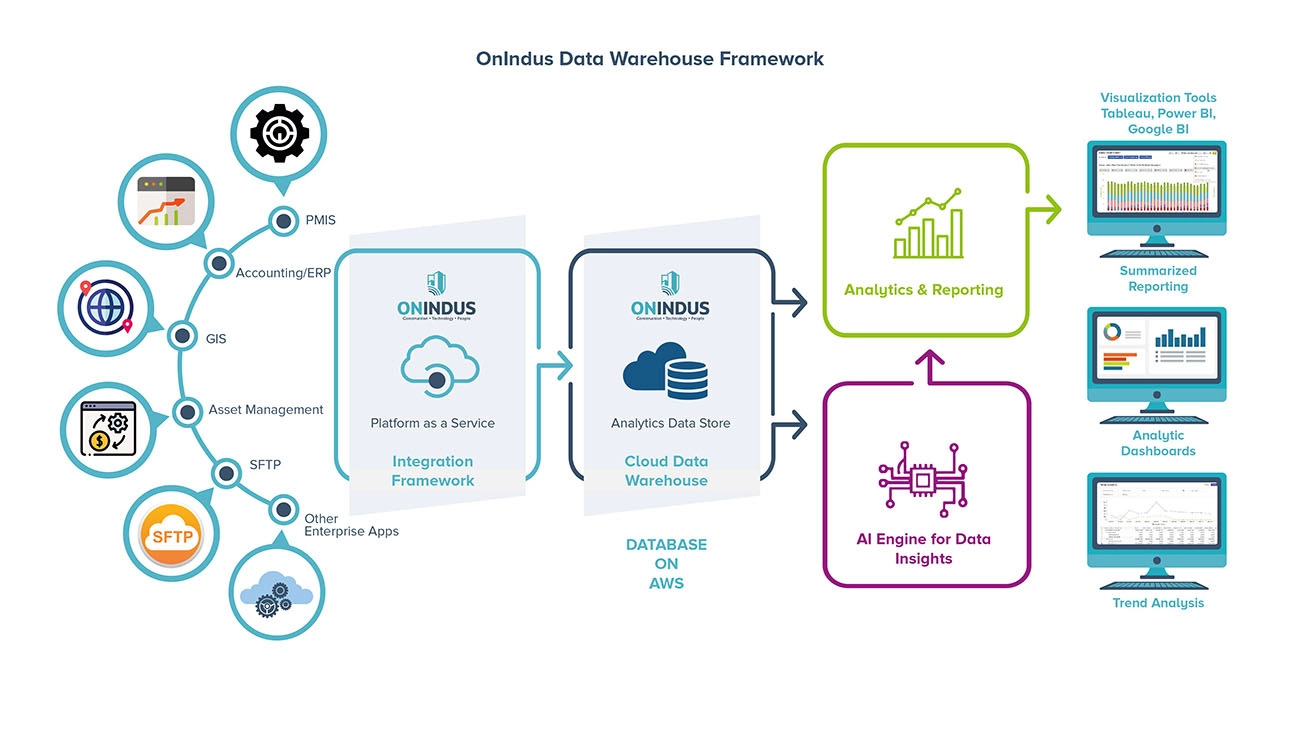 The OnIndus Orchestra framework delivers real-time analytic dashboards and trends that guide leadership via proprietary technology to deliver the insights and analysis needed to ensure the health of any capital improvement program
Transform Data into Key Business Insights
Consolidate current and historical program data to deliver actionable business intelligence to identify potential risk and opportunity.

LEARN MORE >