OnIndus Harmony is a learning platform that delivers custom module training to those working in your PMIS – contractors and owners. With custom training modules and reporting it will be clear to owners what users are maximizing the PMIS and who needs additional training
The more efficient users become with the PMIS tool, the more effective they are in their roles and the more they develop and grow as professionals.
Comprehensive training on PMIS modules, report running, and best practices empowers end users to work efficiently in the solution, delivering on the enterprise software investment and ultimately on program outcomes. In addition, reminder training and onboarding training are always available 24×7
Learn more about OnIndus's Change Management Services

Learn More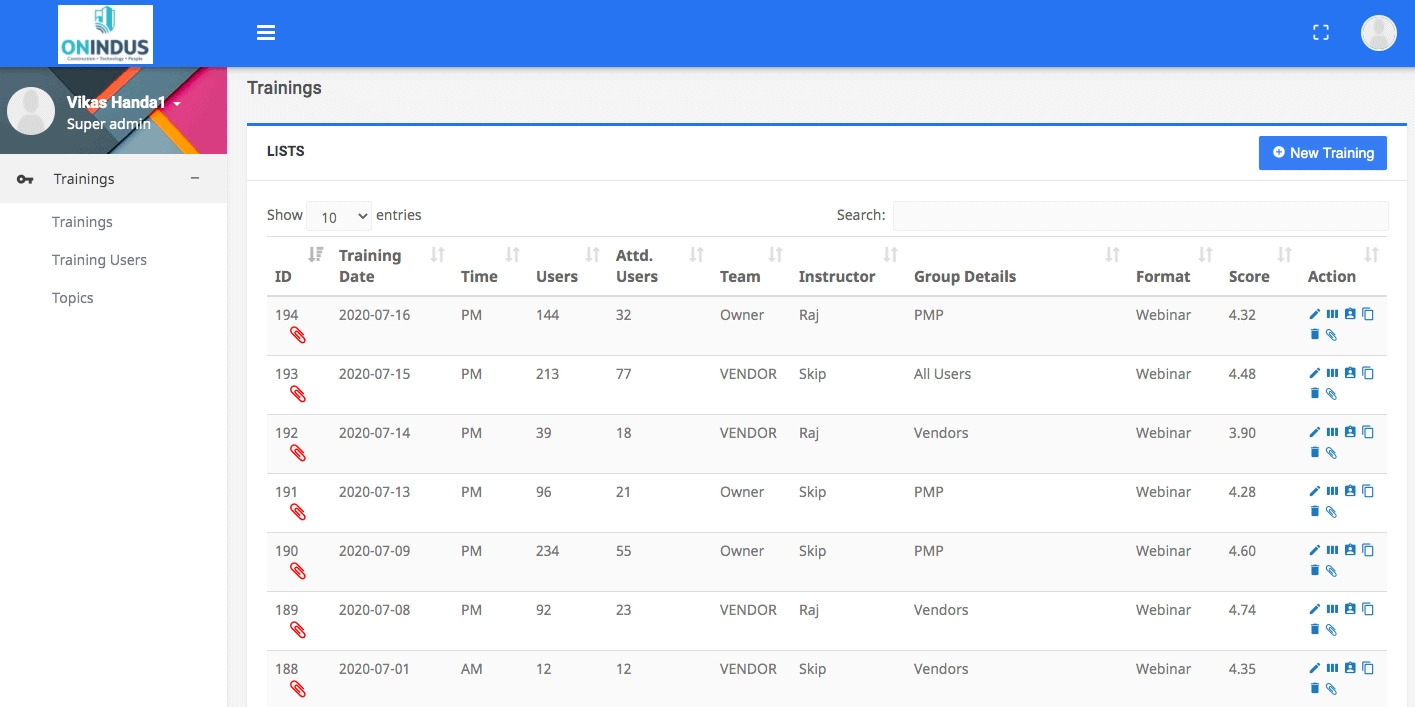 OnIndus Harmony is a custom portal delivering specific PMIS training with the ability to track the progress of users during and after training. Over time, the system will evaluate and recommend training based on the efficiency of users in their specific roles
OnIndus Harmony Lite
OnIndus Harmony Lite offers the tracking and progress reporting of your organization's training efforts.
OnIndus Harmony Lite is your central site for tracking and reporting the status of your employees training. With a click of a button, access training metrics such as:
–          Total Users Training by Module
–          Users Trained Per-Month
–          Training Attendee Summary
–          Training Program Effectiveness