Enterprise system implementations will fail 80% of the time because users were not trained correctly and because the change in how the organization will work with the new technology was not managed effectively.
The construction industry is not immune to this challenge. When adopting or continuing to implement a project management information system (PMIS), the organization needs to be continually trained on how to use and optimize the system.
Learn more about OnIndus's Change Management Services
Change management involves both hard and soft skills as owners move to modernize their capital improvement technology.
For organizations to adapt new capital improvement technology, the reason for the change and vision must be clearly communicated throughout the organization and supported from the top down. The OnIndus team will lead the organization through the 7R's of change management.
Who raised the change
Reason for the change
Who raised the change
Return on the change
Resources needed for the change
Responsible for the change
Recurring training
Change Management Hard Skills – Gaining Efficiency with Your PMIS through Training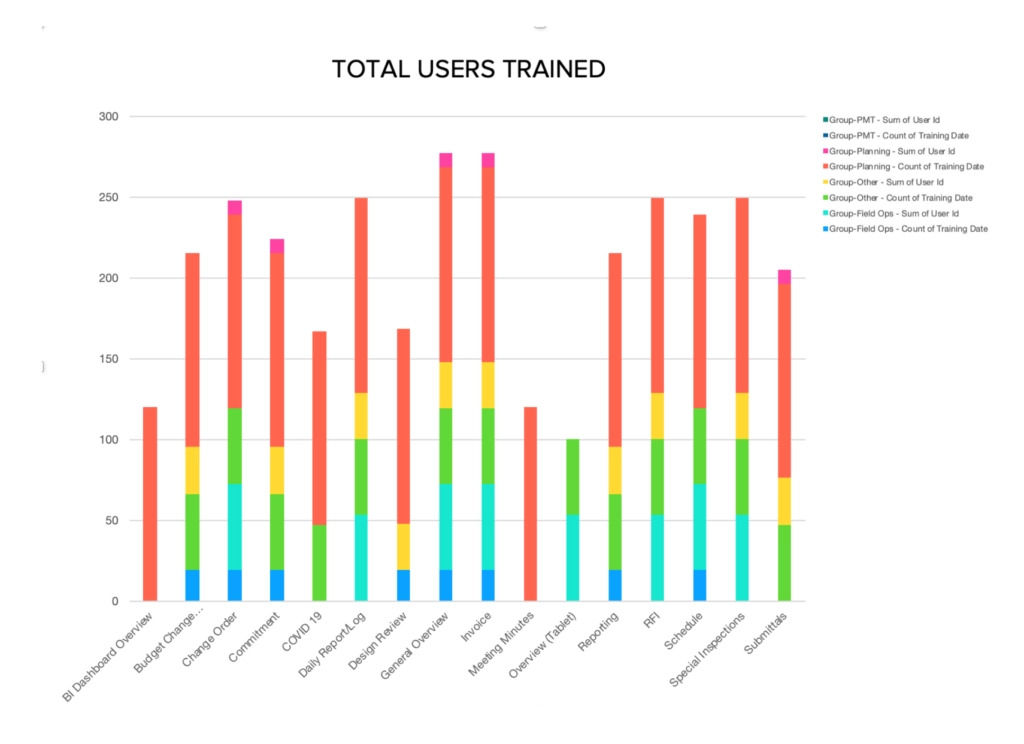 The Total Users Trained report delivers an overview by PMIS module and completion rates of the number of users trained.
Empower the organization with in-depth training on new software and processes. Custom content is delivered through a self-learning portal. In addition, managers can view the status of individuals' training progress and how effective the training is for each PMIS user and quickly identify their power users and those who need additional training.

Change Management Products
Change Management Products
Deliver custom PMIS training powered by a learning platform with intelligent tracking and reporting.
Read More >
OnIndus Harmony Lite offers the tracking and progress reporting of your organization's training efforts.
Read More >