Sid Shah
President & Co-Founder
PMIS Selection Expert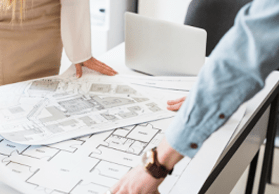 Implement a successful project controls strategy using a single platform that efficiently manages the flow and storage of all information.

We help you select the right PMIS solution that can collect, analyze, and streamline the flow of your project data.
In any construction project's lifespan, large amounts of data are collected from multiple streams and business channels. But most of the key project data that impacts the overall project performance is collected in paper-based documents or spreadsheets.




We follow an inverted pyramid approach to set
prioritizations during an effective selection of the right PMIS solution. The main consideration is to prioritize your organization's requirements and find opportunities for how your teams can work together more efficiently.