Edward Hoagland
Sr. Manager
System Integration Expert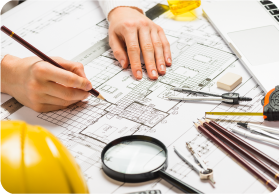 Unify your data across all systems for a truly connected construction experience.

We connect different systems to your PMIS application and help you close the data loop.
When disparate enterprise systems manage core components of a project such as scheduling, funding status, bids awarded, invoices, and accounting, they do not share real-time data with your organization's PMIS.




Gain complete visibility into your projects with OnIndus Maestro
OnIndus Maestro simplifies the sharing of critical data across an owner organization, enabling consistency and accuracy in day-to-day operations and eliminating redundant data errors.