Capital project teams are in a love-hate relationship with construction management technology. Though the improving rate of technology adoption in capital programs isn't breaking news, most project leaders still use spreadsheets to manage their project data and share it across the organization. Managing multi-million dollar construction programs can be a daunting task with multiple stakeholders and departments involved. And using obsolete methods like shared spreadsheets to manage simultaneous access to critical project information can invite severe data breaches and potential lawsuits.
Many project leaders are often stuck with the idea of adding more people to solve complex project management problems. But they often need to pay more attention to the power of organized data. According to Bossmagazine, 78% of construction executives think site data is essential for success, but sadly 48% of the managers manage their data through unstructured mediums such as Excel sheets. Unorganized data has been affecting construction management severely and causing millions of dollars in losses to the owners. Unorganized instruction data has been bleeding the construction industry for decades. Yet, there is only a minuscule number of leaders who leverage technology to improve the efficiency and profitability of their projects.
One of the most innovative ways to tackle this self-inflicted problem is introducing data analytics as a part of your construction management process. Routing all data channels from their respective capital teams in a single PMIS system can allow the leaders to consolidate historical and current data under one platform. It can then lead to building live dashboards and offer valuable business intelligence to reduce future risks. Having a grasp of all the possible risks helps you to work towards the best while preparing you for the worst.
Here are three challenges that capital project owners face due to unorganized data.
1. Excessive Data Wastage
The Problem: Construction programs generate massive data sets across all departments and from every stakeholder team, such as suppliers, contractors, sub-contractors, and the on-site staff. Unfortunately, more than 80% of this valuable data is shared, accessed, and managed in an unorganized way, giving rise to dark data that finds limited use. It can severely damage the project timeline and cost.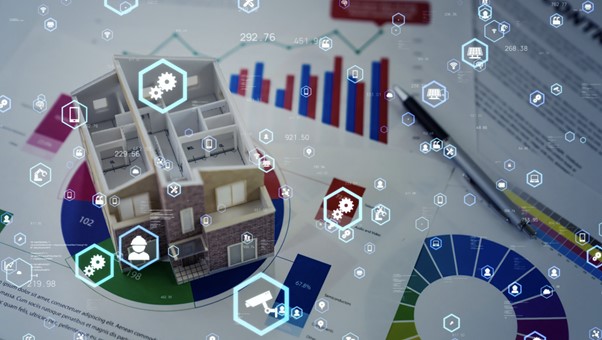 The Solution: The decision-makers can use this data to determine the efficiency of their processes and define the success or failure of various ongoing tasks. The unorganized data stored across spreadsheets and documents take up a lot of resources and wastes time, money, and effort. A standardized business intelligence dashboard can undoubtedly reduce data redundancy and resource wastage. Working with construction technology consultants can help organize all this project data into one secure dashboard accessible to multiple stakeholders.
2. Disparate Data Structures
The Problem: The active collaboration between internal and external stakeholders is crucial to any capital project's success. Each team may have a distinct data structure to collect and share internally. When multiple parties are involved in a collaborative environment, the information gets shared through disparate data structures under different field names. It can confuse some stakeholders and create a plethora of inconsistencies in data that would be too difficult to deal with.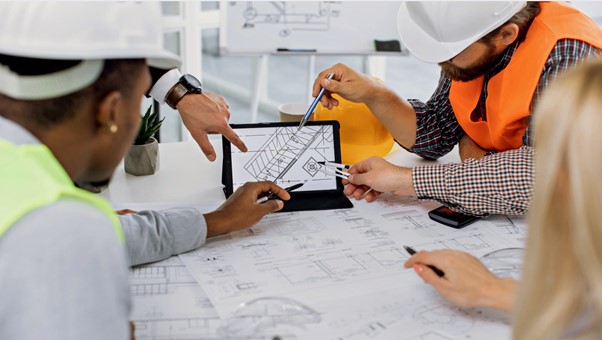 The Solution: A unified data structure can allow stakeholders to view and access data without raising red flags. It may sound like music to your ears. Still, all the stakeholders must spend time unifying the disparate data structures by bringing them together from legacy systems into a single advanced PMIS system. To iron out all data inconsistencies, project owners can also work with construction management technology experts who can design customized tools inside their preferred platform. Doing this can enhance your data management capabilities by leaps and bounds in the long term.
3. Deeper Information Silos
The Problem: Information silos remain one of the top problems for modern construction leaders. Failing to have the visibility of even a single ongoing capital process or team can severely affect communications and cost millions of dollars in rework. The on-field teams use paper documents to manage information. In contrast, the backend team uses dashboards and emails to store and share data, creating an entrenched information silo that grows deeper with time.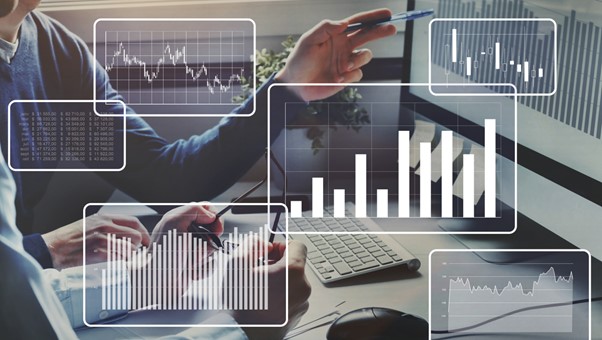 The Solution: Usually, the team leads will be reluctant to share the information stored in their decentralized data banks affecting the optimal and organized data access across the organization. But working closely with them and making them understand the profound benefits of leveraging a universal platform can reap immense dividends. If all teams across the entire organization end up convening on a single platform for all their project data, delivery timelines, and budget updates can reduce the information silos before they turn into a multi-million dollar disaster.
In Conclusion
It is no doubt that complex capital projects tend to generate massive amounts of unstructured data. But having the right tools and technical capabilities to manage and maintain it can turn this problem into a goldmine of solutions. With suitable data management tools and data analytics techniques, project leaders can unify the data streams from all directions to uncover hidden project insights.
Optimizing your existing project management platform towards assimilating and structuring unorganized data can make a huge difference. It will help you rely on accurate business intelligence rather than hunches when making decisions, reduce information silos across all stakeholder teams, consolidate data sources, and keep your project on track.
At OnIndus, we partner with top-class construction technology companies like Kahua, Procore, and e-Builder to optimize your Architecture, Engineering, Construction, and Owner (AECO) ecosystem. Our experts are adept at ensuring your capital projects are managed and delivered using industry-leading technology solutions that encourage collaboration. We recently helped Floor & Décor improve their cost controls utilizing the power of Kahua's project management capabilities. If you wish to know more about how our technical expertise can benefit your teams and processes, contact us via email (connect@onindus.com) or call us at +1 786 472 4840.