In construction, assets represent a significant investment, and managing them throughout their lifecycle requires a systematic approach. By adopting a comprehensive assets lifecycle management strategy, construction projects can promote transparency by providing clear visibility into the status, condition, and utilization of assets. The owners and other stakeholders can access real-time information about asset acquisition, maintenance, and disposal, enhancing trust and accountability among project participants. This transparency enables well-informed choices, decreases the chances of communication breakdowns, and nurtures a cooperative work environment where everyone is responsible for their actions and obligations.
The data-driven lifecycle represents the future of project management, witnessing the transition from fragmented silos to a unified data environment. This shift enables seamless collaboration among teams through simplified work streams where you can effectively deliver high-performing assets within lesser lifetime costs while adhering to the schedule and enhancing transparency and sustainability.
What is an Asset Lifecycle?
Asset Lifecycle is the process of storing, using, maintaining and replacing an asset. The prime focus of maintenance organizations is to enhance the lifecycle of important assets and elevate their reliability for the highest output of duration and performance with reduced downtime and maintenance costs as a result. 
What is Asset Lifecycle Management in Capital Projects?
Effective asset management in the capital projects involves efficient oversight and monitoring of valuable resources for project execution. With several elements involved, ranging from initial blueprints to project handover, it becomes imperative to implement robust asset management processes and policies, ensuring seamless operations and compliance. 
Asset management enables a systematic optimization of resources, encompassing both intangible assets like time and tangible assets like equipment and helps your organization gain 360-degree visibility. 
Why is Asset Management Essential for the Success of a Capital Project?
Asset management in construction is quite crucial as it ensures optimal operational efficiency. Loss, theft or breakdown of assets can lead to costly downtime and process inefficiencies, adversely affecting the delivery of a capital project.
Implementing an asset management program for your organization may initially seem intimidating or time-consuming. However, it is worth the effort, particularly when working with IoT providers who provide customized solutions to the specific needs of companies.
Below are some key benefits of asset management solutions – 
Efficiently track and manage essential assets by maintaining a comprehensive database of information regarding the assignment of particular projects. 
Ensure accurate and up-to-date maintenance records for every asset, allowing proactive scheduling of maintenance activities in advance, hence prolonging asset lifespan. 
Offer appropriate recommendations for construction equipment and personnel needed for forthcoming jobs. 
Key Benefits of Using Asset Management in Capital Projects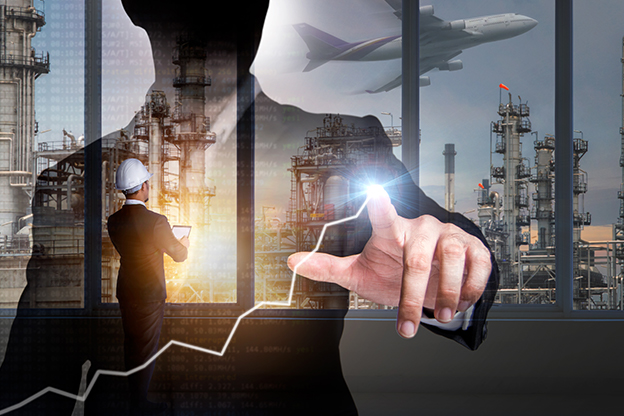 1. Get clear insights of the lifecycle and costs of all your assets
Having a clear understanding of the tools you have, their locations, and their condition is essential in construction asset management. With the right monitoring and tracking of these items, you can assess operating costs, schedule routine maintenance or repairs, and determine when to replace that asset. This approach decreases downtime ad enables you to complete projects more efficiently.
2. Reduces the risk of theft while at the construction site
The association of high-value assets with the construction industry can make it a prime target for theft. With the implementation of GPS asset tracking for your construction assets, you are able to reduce the risk of shrinkage. This advanced feature works with geofencing, allowing you to define customized zones in the software that immediately alerts you every time an asset leaves its designated place. With asset tracking, you can enhance the security of your site, create a stress-free environment and prevent shrinkage.
3. Get 360-degree visibility anytime, anywhere
Your equipment and assets are continually transported to and from job sites, across job sites, and often left on job sites overnight. By utilizing asset management software for construction, you can track your asset location within seconds. GPS asset tracking is the ideal loT technology for this as it immediately provides data no matter where your assets are in the globe.
4. Easily manage and control maintenance, service, and repairs for your valuable equipment
We all want profitable businesses. Yet it is equally true that routine repairs and scheduled maintenance will be cut from that profit. Asset management helps you log repairs, schedule maintenance, and track replacement dates. It will minimize downtime and extend the lifespan of your valuable assets, ensuring optimal returns for your business.
5. Provide your employees with a safe working environment and meet compliance metrics
Implementing an asset management solution can help you mitigate the risk on construction sites and minimizes the chances of employee injuries due to faulty equipment while ensuring compliance standards and optimizing performance and safety. 
Here listed are some of the features of construction asset management software-
Mobile accessibility of the software through the cloud. 
Seamless integration with IoT-enabled devices and quick updates of asset data. 
360-degree visibility to track assets across multiple job sites all across the globe. 
Lifecycle data management for important assets. 
Geofencing alerts for assets, inventory, and equipment.
Maintained and repaired scheduling for every asset. 
Budget tracking and forecasting capabilities. 
Also Read: Five Stages of Capital Project Lifecycle and How PMIS Can Help You in All of Them?
Factors to Consider Before Opting for a Asset Management Solution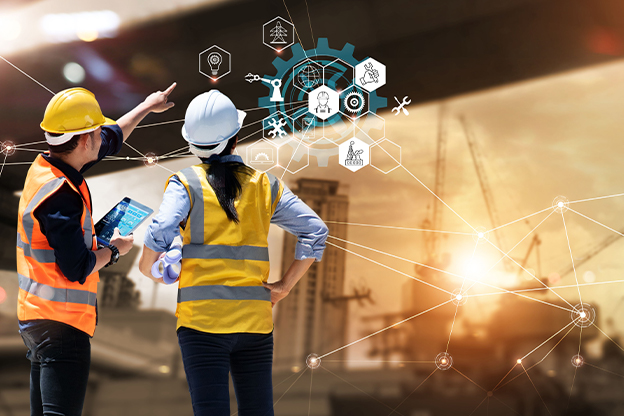 As part of the research into choosing the right Asset Management Software for your construction operation, it is essential first to identify the company's goals. By doing so, a site manager or project owner can identify what is needed from the system to deliver the best results.
This not only applies to the company's current needs but to future requirements too. Most commonly, the right software can be found by simply asking a few questions:
Can it Record the Operational Data of Assets?
 The collection of operational data for assets begins when a business initiates the process of renting or purchasing an asset. Throughout its active lifespan, assets can be monitored and managed until they are disposed of. An effective system will be able to handle this entire lifecycle while gathering valuable data at each stage. By utilizing this data, reports can be generated to optimize the asset's ROI, including maintenance schedules and assessments of asset usability. The objective is to maximize the overall ROI of the asset.
 Can it Track Assets in Real-Time?
 To ensure accurate and efficient data collection for assets, project owners require an asset management system that can track assets in real time. This functionality enables the system to provide precise and up-to-date information regarding asset usage, location, and ownership, utilizing technologies like Barcodes and RFID. Real-time tracking assists in creating a reliable asset register.
 Can it Manage Hard and Soft Assets?
 Construction companies heavily rely on assets that go beyond physical items such as equipment, tools, and vehicles. Critical assets can also encompass digital resources, including lease and rental agreements, health and safety protocols, training information, and other important documents stored on computers. Therefore, it is crucial to deploy an asset management system that can proficiently manage assets of both physical and digital nature.
 Is Custom Reporting Built-in?
Detailed and customized reporting is an essential feature for ensuring compliance with industrial regulations and health and safety protocols. When selecting a management system, it is crucial to find a solution that allows for the creation of tailored reports.
Is Training Needed to Operate the System?
Given that multiple departments, such as engineering and finance, necessitate access to the system, it is vital to assess the required level of training. Additionally, a company should factor in the costs associated with training courses, as well as the time required to train each employee or team in utilizing the system.