In the rapidly evolving construction sector, effective project management plays a vital role in guaranteeing timely, budget-friendly, and top-tier project execution. As these projects grow more intricate, the need for a robust system for their management becomes more significant.
What is a Construction Scheduling Software?
A Construction Scheduling Software acts as a collaborative platform, enabling project owners to manage all parties involved and adjust elements within the timelines of a capital project. It is a collection of digital tools customized to simplify, automate, and optimize various aspects of project management.
These tools cover a plethora of tasks, including project planning, scheduling, budgeting, resource allocation, communication, collaboration, and document management. This comprehensive software empowers project owners to effectively supervise all phases of a project lifecycle.
Why is it Important?
A total of 7.5 million people worked in the construction sector in the US as of January 2022, representing 4.8% of the country's workforce. In such a scenario, efficient tools for the workforce are highly essential, ranging from simple checklists for projects to advanced feature-rich software solutions.
Construction scheduling software simplifies coordination for teams, partners, subcontractors, customers, and other stakeholders. It also effectively allocates materials, equipment, and other resources needed for better workflow management. These platforms convert plans and data into practical day-to-day tasks, significantly improving communication within the construction industry and optimizing project scopes.
Top Ten Construction Scheduling Software in 2023
Primavera P6 Enterprise Project Portfolio Management
Primavera P6 EPPM is a robust and easy-to-use solution for globally prioritizing, planning, scheduling, managing, and executing projects of all sizes. This platform ensures effective project management by securing multiuser access to schedules, facilitating seamless collaboration among project teams.

One of its unique features is its ability to enable project owners to precisely coordinate expenditures, allowing accurate budget tracking and cost control. It can also open and schedule numerous projects simultaneously, boosting productivity and reducing administrative burden.

Its adaptable views provide meets specific needs of various project stakeholders, providing them with a clear and thorough perspective on project progress. It also offers user-friendly interfaces for team members, making it easy to gather updates and ensuring that everyone is on the same page.
GanttPRO
GanttPRO is popular worldwide among project teams to strategize and schedule their project requirements. This online project planner makes project scheduling and presentation easier by providing a visually appealing timeline.
If project teams want to work with other project views, it can give you a board view displaying all the tasks in friendly cards and columns.
Apart from that, the platform also has the traits of a professional WBS creator, which allows you to break tasks into subtasks and produce a breakdown structure there. It allows teams to set dependencies & milestones, allocate budget & resources, stakeholder collaboration, and much more.
Some of the key features of this software are:
Planning and scheduling using professional Gantt chart
Task management
Kanban board
Deadlines
Drag and drop feature
Notifications
Budget management
Timeline import and export
Time tracking
Personal calendars
History of changes and Undo feature
Baselines
Convenient templates
Reporting
nTask
nTask consistently delivers impeccable results, whether you're creating a software development project workflow or scheduling processes for capital projects. This user-friendly management software for construction is customized for small teams and businesses, providing advanced features for creating visually appealing plans through Gantt charts, collaborating with team members, managing tasks, scheduling stakeholder meetings, and much more.
It enables owners to allocate tasks, produce progress reports, and create checklists. Moreover, it fosters better budget planning and monitoring of various projects, risk mitigation, and time duration supervision.
Some of the key features of this software are:
Professional scheduling and planning based on a Gantt chart.
Task management.
Kanban boards.
Time tracking.
Meeting management.
Bug and issue tracking.
Risk management.
Monday.com
Monday.com is an excellent choice if you are looking for a highly adaptable construction project management software and construction scheduling software to meet your capital project requirements. It improves your ability to clarify workflow and provide a quick overview of project progress and status. 
You can utilize this construction management software for project planning, scheduling, deadline setting, assigning team members, defining dependencies, and deconstructing tasks. What makes it unique is that it is equally appropriate for newcomers trying to learn concepts like Work Breakdown Structure (WBS), PERT charts used in project management, or sophisticated roadmap creation. 
Some of the key features of this software are:
Different project views
Strategic planning
Backlog management
Prioritization
Time tracking
Budget management
Reporting
Real-time notifications
Dependencies
Integrations
Smartsheet
Smartsheet is a construction project management software for capital project lifecycle optimization while carefully addressing safety concerns. It is a trusted solution in a variety of domains and industries because of its dependability and efficiency. It serves as a robust construction scheduling software, helping in precise planning, meticulous task scheduling, effective task management, and seamless collaboration. 
CoConstruct
Another top construction management software for capital projects, clients, and contractors is CoConstruct.
It stands out as an excellent solution for construction scheduling, remodelling teams, effectively facilitating project management, financial oversight, and seamless communication. Notably, its scheduling feature increases users' predictability, lessens coordination issues, and mitigates potential risks.
It's easy-to-use, so, you can simply drag and drop to make schedules using either a project calendar or a Gantt chart. The tool has useful features like assigning tasks, setting up tasks that need to happen before others, marking the most important tasks on the Gantt chart, and creating baselines for reference. Plus, it offers various ways to communicate, such as sending text and email notifications and accessing everything from a mobile device or letting clients access it.
Customizing CoConstruct is very simple, and it provides helpful customer service when support is required.
Some of the key features of this software are:
Task management
Task Scheduling
Activity tracking
Compliance management
Data import/export
Document storage
Mobile access
Activity dashboard
Alerts/notifications
Customizable reports
Document management
Inventory management
Procore
Procore is a software specifically designed for managing capital projects and scheduling. It helps with different aspects of projects, resources, and finances, right from the initial planning stages to the very end when everything is completed.
This software collects information and gives an updated look at how the project is going. It's like a main hub of information that brings together different dreams and departments involved in the project.
Procore is really useful for making accurate schedules that match the actual progress of the project. As a result, the project stays on track and remains profitable. All in all, Procore is a good choice for people in the construction industry, whether they are project owners, general contractors, or specialized contractors.
Autodesk Construction Cloud
Autodesk Construction Cloud helps make construction safer and sustainable by combining its tools to link office and field teams, from design to planning, construction to operations.
It connects people working both in the office and at the construction site, from the planning and designing phase to the actual building and even afterward.
Project owners and their teams can use it to manage their projects, create schedules in detail, track budgets, and generate detailed reports. Furthermore, it provides multiple ways to connect with various accounting or building information modeling (BIM) systems.
Overall, Autodesk Construction Cloud is a thorough cloud solution suitable for enterprises with complicated processes.
Assemble
Assemble is a construction system that helps with data and visualizing things. It has tools to manage projects, make schedules, work with 3D models, and handle data.
Since 2018, Assemble joined Autodesk Construction Cloud. This means it can work with other Autodesk products, too. If companies are already using or like Autodesk things, Assemble could be useful. It gives more tools for their processes.
Buildertrend
Buildertrend is a cloud-based construction scheduling software. It is for people who build homes, remodel, or have special construction jobs. This system helps with managing projects, making estimates, and communication. It also has features to handle data well. This can stop mistakes, make things work better, and manage projects. For a company that wants to work together in real-time, it is a good choice.
How to Choose the Best Software for Construction Scheduling?
People working in the construction industry commonly believe that construction scheduling software as a basic planning tool used by owners to create aesthetically pleasing tables for presentations during stakeholder meetings. However, these software solutions offer a wide range of benefits.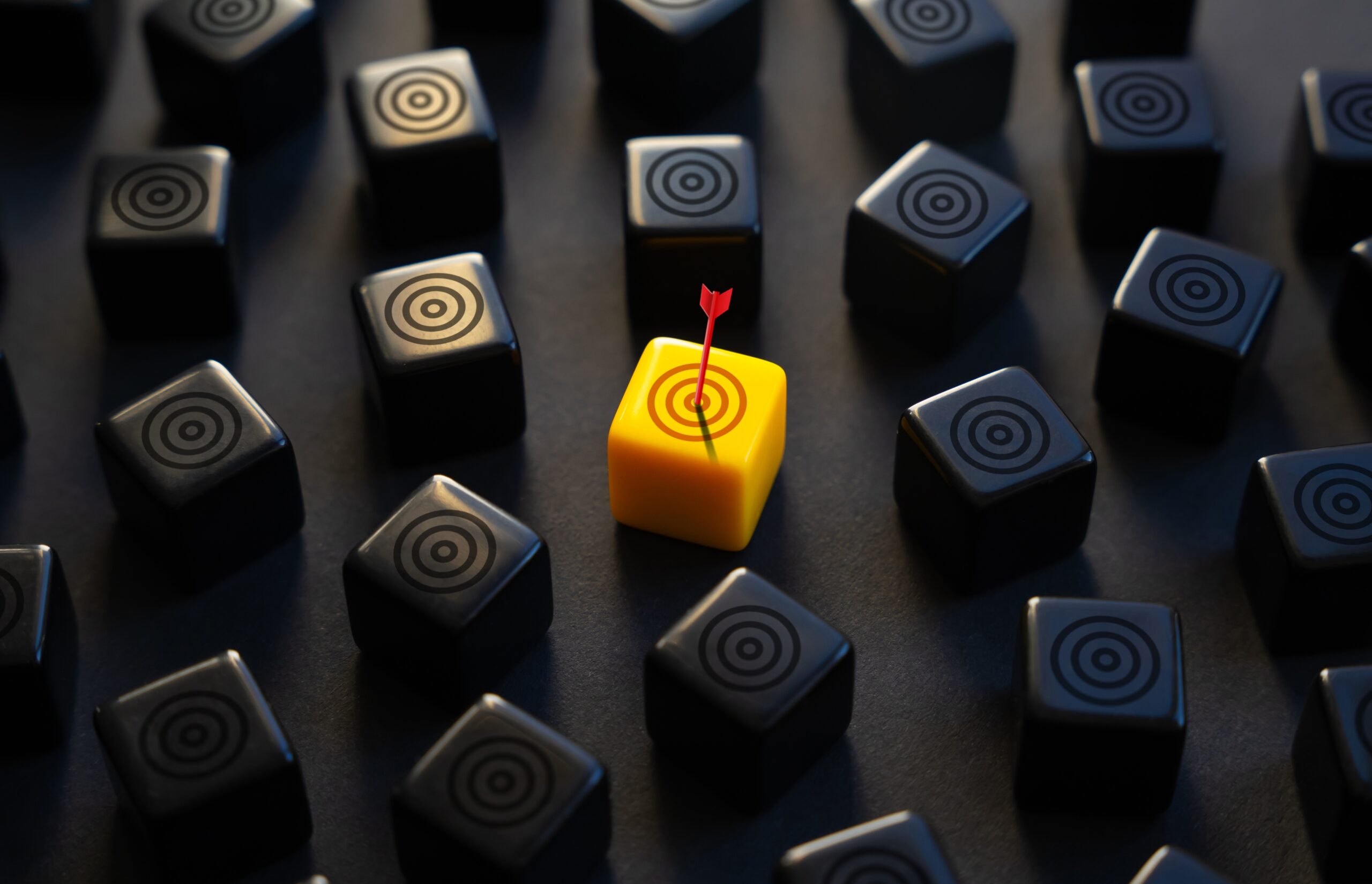 While searching for the best construction scheduling software, it's important to have an eye for a number of critical aspects and features that contribute to a smooth project management experience. This software acts as a pivotal hub for the intricate interplay of personnel, project timelines, resources, and tasks, harmonizing the workflow and ensuring successful project execution. Here is a detailed list of the key aspects and features that should be thoroughly examined:
User-Friendly Interface
The inherent user-friendliness is one of the distinguishing features of an excellent construction scheduling software. It should not only have a simple setup process but also an easy-to-operate interface that minimizes the learning curve. This feature facilitates the software's quick integration into your workflow by accelerating its assimilation. 
Adaptability through Customization
This software's versatility is an important asset as it allows it to be inherently customizable to adapt to the various intricacies of your team or work structures. This property allows you to personalize the software based on the composition and workflow of your team, increasing its relevance and efficiency. 
Availability Tracking
The integration of availability tracking is another advanced feature of excellent construction scheduling software. You can meticulously schedule employees based on their registered availability and qualifications. You can ensure optimal workforce allocation and project efficiency by aligning tasks with the available resources. Its adaptability enables you to customize the software based on the composition and workflow of your team, elevating its relevance and efficacy. 
Resource Allocation
At the core of streamlined project management is precise resource allocation. A robust software in construction scheduling enables you to assign resources to designated tasks and projects. This precision in allocation mitigates unwanted delays and resource clashes, thus fostering the seamless advancement of project milestones. 
Accessibility & Flexibility
Accessibility and adaptability are critical features of a top-tier construction scheduling software. Project owners and your team should be able to easily access the software and review relevant schedules. Moreover, the software should support real-time adjustments, allowing you to quickly implement changes and respond to changing project dynamics.
Simplification Abilities
Simplification tools speed up the scheduling and management even more. Drag & Drop functionality, pre-designed shift templates, and recurring shift options increase the efficiency of the process. Along with saving time, these tools improve schedule precision, fostering accuracy in the process.
Time Tracking
Precise tracking of time allocated to individual tasks and projects is critical in performance evaluation and project analysis. A robust construction scheduling software should provide the tools required to monitor time allocations, fostering transparency and accountability within the operational framework. 
Budget Adherence
Adherence to budgetary constraints is an integral part of project success. Advanced software solutions correlate scheduled labor hours with project budgeting to enable accurate project cost estimation. This alignment ensures that cost projections consistently reflect the actual performance, resulting in a harmonious balance of forecasted and actual expenses. 
Cost-effectiveness
Cost-effectiveness is a critical consideration. The chosen construction scheduling software should be in compliance with your financial constraints, making sure that the software investment is proportionate to the value it adds to your project management services. 
Conclusion
Effective project management leads you to project success, necessitating robust construction scheduling software. These collaborative platforms make it convenient to plan, schedule, budget, allocate resources, and communicate. 
With an intricate understanding of capital projects, OnIndus offers unparalleled insights into optimizing these software tools. Our customized dashboards align specifically with the project needs and complexities. These dashboards serve as the cornerstone of efficient project management, empowering owners with streamlined workflows, data-driven decision-making, and better resource utilization.
Our commitment to excellence ensures that project owners get the maximum benefits of these software solutions, leading to improved project execution, reduced risks, and, ultimately, achievement of project objectives.