In this article, we will talk about six best Project Management Information System (PMIS) applications for 2023 and analyze their benefits.
It can be difficult to decide which construction management program is right for you. Therefore, this article will take a look at the top six construction management software products of 2023 and review their advantages.
These are the six most favored construction management software that are here to stay:
1. e-Builder
e-Builder is used by construction companies to manage various aspects of a construction project, such as project scheduling, budgeting, resource allocation, communication, and document management.
How Does e-Builder Function?
It is designed to provide construction managers with a comprehensive view of project progress, costs, and timelines, and it also helps them to keep a track of all the documents, plans, and other materials associated with a construction project. It can also be used to manage subcontractors, vendors, and other external resources. e-Builder is a cloud-based solution, which means it can be accessed from anywhere via an internet connection. This is particularly useful for construction companies that have multiple project sites or remote teams.
Some of its key benefits are:
Ease of use
Sophisticated workflow engine
Visibility in project planning
2. Kahua
Kahua offers incredible project management solutions that boost efficiency and minimize risk from the start to the end of capital projects. It assists owners, contractors, architects, and engineers in linking the construction supply chain to cost-effectively create high-value capital projects with minimal expenditure.
Functions of Kahua:
Kahua provides the ability to align with industry standards and support company policies, and the intuitive user interface is easy to understand and navigate. It also includes features such as dark mode, third-party app integration, app building, and core platform functions such as security, user interface, collaboration, and scalability.
Benefits of Kahua are:
Intuitive UI
Enhanced user adoption
Ease of use
3. Procore
Procore is a cloud-based construction project management software for owners that assists contractors in managing projects from planning to completion. Subcontractors and suppliers may use it to track their work, submit bids and invoices, and get paid online.
How Does Procore Function?
You can create projects and invite team members to join once you have made an account with Procore. The dashboard may then be used to check project status updates, submit change orders, examine vendor invoicing, and more. Contracts, design drawings, safety guidelines, and other documents can be easily uploaded and shared using the document management system. You can view your project information from any part of the world with Procore's mobile app.
The Benefits of Using Procore:
Increased efficiency
Reduced costly errors
Better communication
4. PlanGrid
PlanGrid is a construction productivity tool that allows contractors to exchange project blueprints and manage jobs quickly and efficiently. It was founded in 2012 by two engineers who sought a better method to communicate blueprints and track progress while working on a building project.
How Does PlanGrid Work?
PlanGrid allows users to upload or import construction layouts into the application. These layouts can then be sent to team members, who can use them to mark changes, measure progress, and assign tasks. The program also contains features for calculating material prices and measuring distances, which may help contractors stay within budget.
The Benefits of Using PlanGrid:
There are many benefits of using PlanGrid, including the following:
Speed
Accuracy
Cost savings
5. BuilderTrend
BuilderTrend is a user-friendly, cloud-based software solution that assists construction managers in staying organized and on top of all aspects of their projects. It makes it simple to assign tasks, create deadlines, and check progress in real-time. The program is intended to make project management more accessible, from scheduling to paying.
How Does BuilderTrend Function?
You can use the program to interact with your team and clients and exchange papers and other vital information. BuilderTrend provides a complete set of reporting tools, allowing you to track the progress of your projects quickly.
The Benefits of Using BuilderTrend:
Comprehensive suite of features
Easy-to-use
Real time updates
6. Contractor Foreman
Contractor Foreman is a complete construction management software that allows you to plan, organize, and manage the expenses and resources associated with your projects.
Why Do You Need Contractor Foreman?
The software's user-friendly interface allows rapid planning and estimation, creation of purchase orders and invoices, tracking of task expenses, and profitability analysis. You can also use it to connect your subcontractors and suppliers, establish a customer database, and track inventories.
Thanks to the program's cloud-based platform, you can view your data and collaborate with your team members from anywhere. This guarantees that everyone has the most recent information and can collaborate effectively.
Here are a few of Its features:
Cost savings
Streamlined project tracking
Increased efficiency
Conclusion
In conclusion, some of the ways these tools can help your projects are: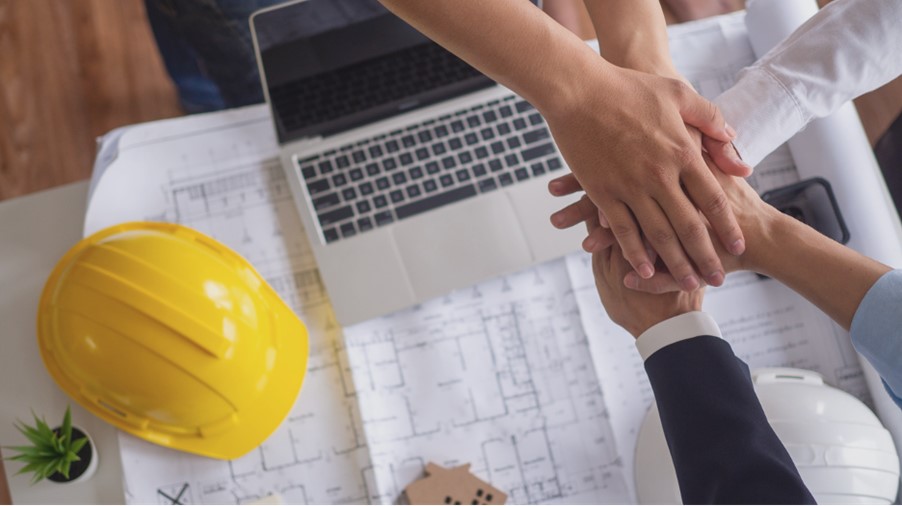 1. Streamlining communication: Construction management software often includes communication tools that can help improve communication among team members and keep everyone on the same page.
2. Improving organization: These software solutions can help organize and keep track of various aspects of a project, such as project scheduling and budgets.
3. Enhancing collaboration: Many software tools offer collaboration and file-sharing features, making it easier for team members to collaborate and share information.
4. Reducing errors: By providing a centralized location for all project information, these future-ready software solutions can help to reduce the risk of errors and miscommunication.
5. Increasing efficiency: By automating specific tasks and providing a single location for all project information, construction management software can help improve your construction project's efficiency.