Managing construction projects isn't easy, especially when the project costs and timelines keep escalating. Project owners often struggle to keep their projects on track regarding maintaining budgets, delivering quality, and ensuring safety. It's also quite challenging to collaborate effectively when one team is active on the field, and the other operates from the office. It leads to owners having limited visibility and control over project workflows.
Fortunately, construction management software tools greatly help project leaders gain better control over critical processes. When implemented smartly and integrated with legacy platforms, these software tools can streamline project timelines and budget projections, increase collaboration among all teams, manage unforeseen risks, and improve overall outcomes. But the key to this potential success is clever software platform integration. Let's say the project owner invests in Kahua project management software as their primary platform. Now for this investment to pay dividends in the long term, owners and their teams need to undergo formal Kahua software training to ensure that the end goal of improving the team performance is always kept in focus.
Kahua offers purpose-built solutions that can be personalized for a variety of projects. Dedicated solutions for project owners, program managers, contractors, and subcontractors minimize the time-to-value and increase user adoption rates while reducing the learning curve. By keeping every team member and stakeholder on the same page, the software platform helps reduce waste and rework by always keeping the project on track. Discerning owners can leverage Kahua's user-friendly dashboard and reporting capabilities to improve visibility across every team process while minimizing the risks involved.
Here's how Kahua project management helps project leaders effectively manage all construction processes:
Improves Data Ownership
The Problem: Most construction software systems only allow one party to own the data. The other teams are forced to share it with limited access and visibility. This abducted flow of data leads to many stakeholders being left in the dark and creates information silos that can severely hamper project performance.
The Solution: Kahua project management software uses a hub-to-hub architecture that offers each team member better control of data ownership. It addresses the issue by allowing each stakeholder to establish their own database linked to workflows and documents throughout the project. By the time the capital project nears completion, all members have access to the shared data, and each of them has a copy of all the critical project data. This drastically reduces the information silos and establishes effective collaboration between various teams and stakeholders.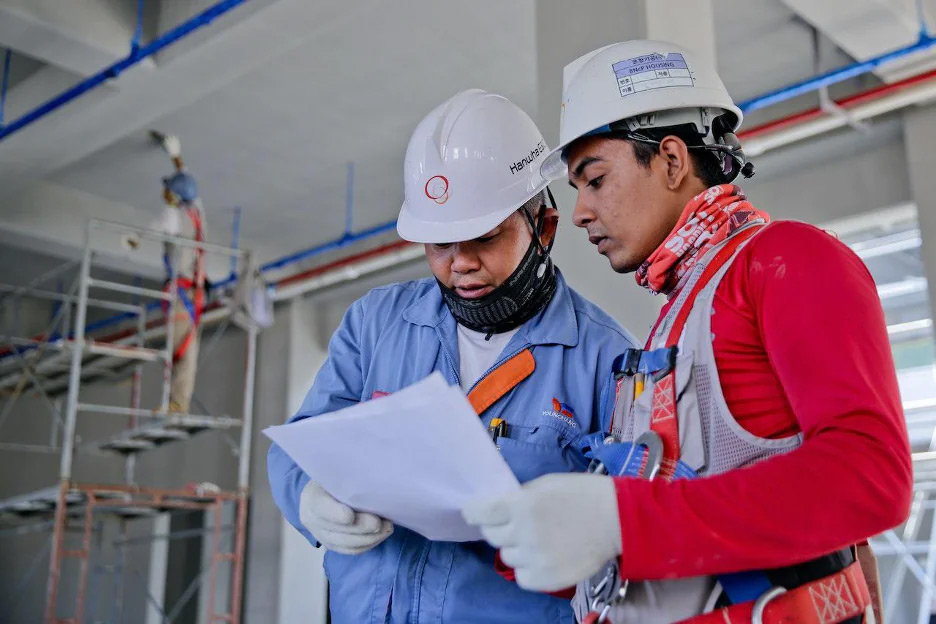 Better Profit Margins
The Problem: Capital projects are notorious for their razor-thin profit margins. Factors like material costs, labour availability, resource management, weather conditions, and lack of control over processes can derail the project from the decided cost plan.
The lack of effective communication across teams is one of the primary reasons behind the wastage of resources and rework. When the latest changes and updates in the project design and scope aren't communicated across the teams, it leads to rework and wastage of labour and material.
The Solution: The Kahua construction project management software brings all the stakeholders on the same page. It helps improve built outcomes by effectively communicating the project scope information and design changes to all stakeholders and teams. This way, the project owners can effectively control project costs and maintain their original profit margins.
Conforms with Your Industry and Projects
The Problem: Every industry vertical and project is different from the other. Therefore, it isn't feasible to implement cookie-cutter solutions for your project. Each construction project demands strategies and implementations unique to that project.
The Solution: Kahua project management software offers personalized functionalities that conform to your business and project. It has dedicated workflows pre-installed for the commercial, education, healthcare, and government sectors. These functionalities are easy to implement and can be tailored to suit your business requirements better.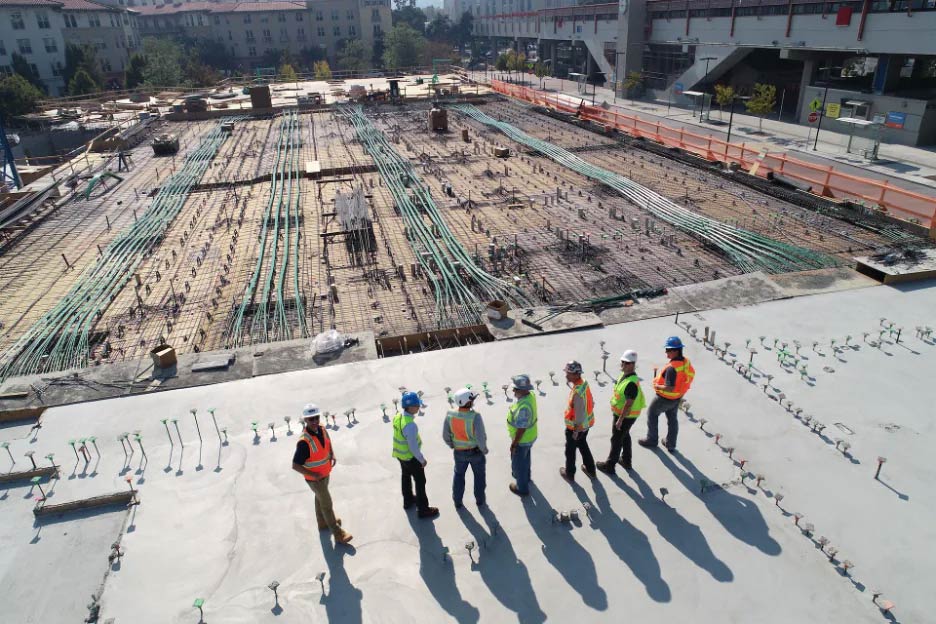 Designed for Endless Customizations
The Problem: Legacy software systems were configured to offer specific solutions to specific problems. The problem with this approach is that as soon as the industry moves to a more advanced problem, the software solution becomes obsolete. In such cases, owners who had spent thousands of dollars behind a solution fall victim to a new problem that is caused by the so-called solution itself.
The Solution: All modules and applications inside the Kahua construction project management software are built on kBuilder, an Enterprise Low-Code Application Platform that allows for the rapid development of new applications. If you are an owner who has been using Kahua and now is simply looking to enhance and extend your existing Kahua applications, all it takes is just a skilled integration team. The tool is designed to offer the necessary agility for you to adapt to business changes and constant market shifts. Just so you are aware, kBuiilder has already been used to develop more than 600 private and public applications so far.
In Conclusion
Kahua is undoubtedly one of the most advanced construction project management software that is available to owners. With an effective implementation strategy, it can help you manage construction project costs, documents, and processes from inception through turnover to improve efficiency and reduce risk. If you have a reliable technology partner by your side, you can leverage Kahua's powerful platform to ensure project success within the prescribed budgets and timelines.
At OnIndus, we partner with top-class construction technology companies like Kahua to optimize your Architecture, Engineering, Construction, and Owner (AECO) ecosystem and ensure the success of your capital projects. We recently helped Floor & Décor improve their cost controls using the power of Kahua's project management capabilities. If you wish to know more about how our technical expertise can benefit your teams and processes, contact us via email (connect@onindus.com) or call us directly at +1 786 472 4840.