In the last decade, construction technology has been vital in driving the construction industry towards smarter practices and more efficient processes. Digital transformation has helped key industry players to shift from manual spreadsheets and paper processes to automated and collaborative PMIS systems. And in today's competitive environment, it is becoming increasingly important to leverage innovative solutions to accelerate business growth with the help of connected assets, actionable analytics, and data-driven operations.
Thanks to the latest digital technologies, construction companies have evolved their processes to bridging the gap between the field and office. Digital tools are now being used to optimize project performance and ensure timely delivery. Several strategic technologies such as artificial intelligence, big data analytics, and cloud solutions are slowly becoming a mainstay in construction, with experts predicting that the construction software market will surpass US$2.7 billion by 2023.
After the global decline in 2020 due to the pandemic, the U.S. construction industry managed to bounce back, even crossing pre-pandemic records in 2021. According to Dodge Data & Analytics, research indicates that U.S. total construction will climb 8% in 2022 and will surpass even the 10-year high market growth levels. So, keeping that in context, let's look at five construction tech trends that will be responsible for driving this growth in 2022.
1. Augmented Reality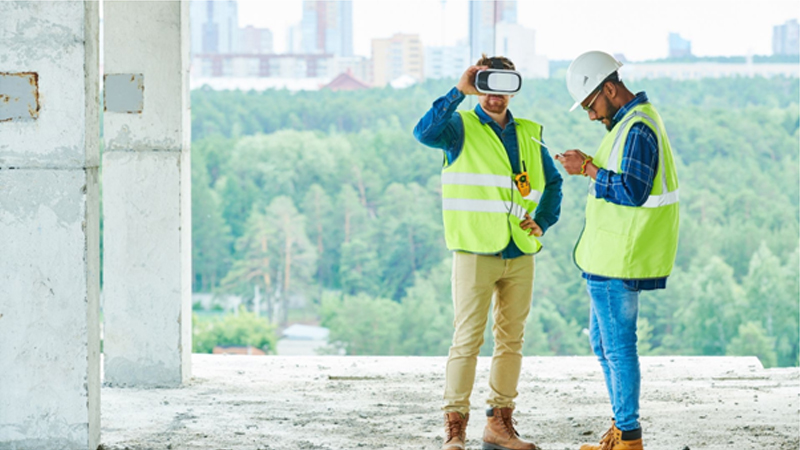 Augmented reality (AR) is an unseasoned and multifaceted technology gaining recognition in the construction industry due to its diverse applications, from design and collaboration to safety. On a fundamental level, AR combines the physical and virtual worlds. It assists construction teams to picture all design elements by offering a 3D view of virtual buildings and interiors. Customers can have an advanced view of what is to be built, together with the benefits of spatial mapping.
Another exciting application of augmented reality in construction is enhancing the safety of workers. Construction sites are pretty risky as workers have to handle heavy equipment and sharp objects. AR simulates scenarios to train workers on safety precautions to need to be exercised at construction sites. Such training helps workers learn from their mistakes and prevents uncertainty without risking their lives, and it will continue to be prioritized in 2022.
2. Digital Twin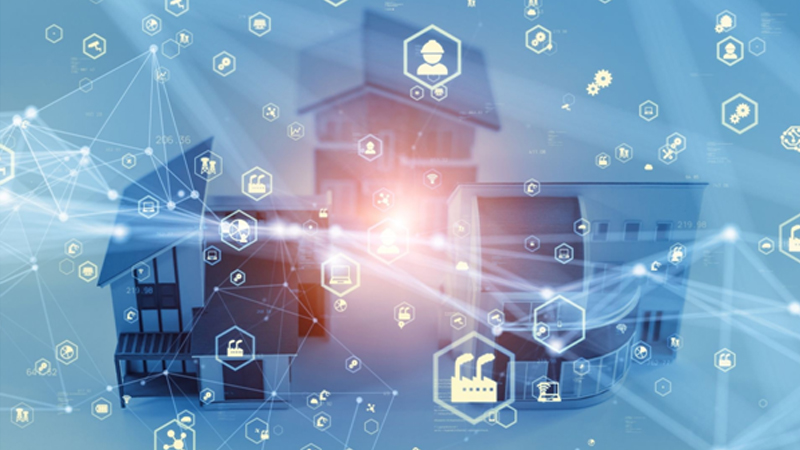 Digital twin technology is one of the latest construction technology trends that is creating a massive impact in the industry. The concept of a digital twin is developing a digital replica of a physical entity. It can be used to replicate every detail of the real object, from the processes involved, to the materials and apparatus. With such simulations, construction firms can analyze data and monitor systems to detect and fix issues even before they occur.
For instance, digital twin's predictive capabilities can analyze if repurposed timber is a feasible choice to construct a high-rise building. It can also help reduce costs and time. Construction owners and designers can create the prefabrication and structure of a building by simulating on-site assemblage of the produced parts. With the data collected during the simulation, contractors can deliver the project in a fraction of the time, when compared to traditional methods.
3. Green Technology and Buildings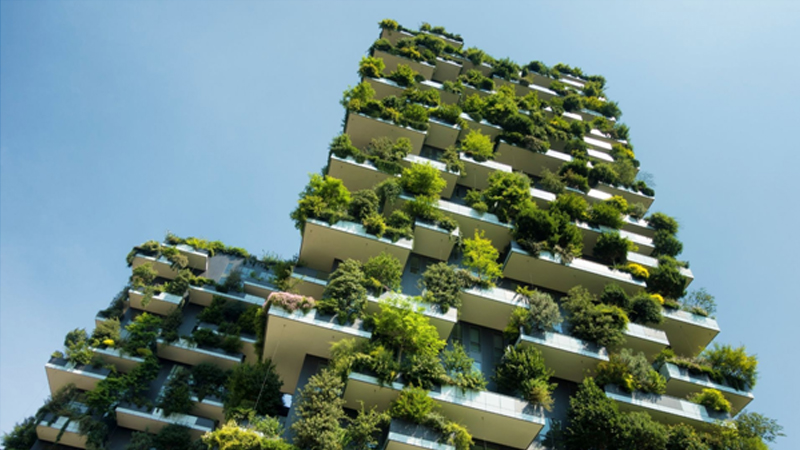 Along with new trends in construction technology, sustainability has become the fundamental focus of many companies due to the devastating effects of climate change. Construction firms embrace the concept of green building that uses environmentally-safe materials and elements in the entire construction project's lifecycle. Green technologies like connected construction, zero-energy construction, and smart construction tools are being developed with a focus to optimize energy usage, minimize waste, and assist buildings in securing global net-zero carbon emissions. Many start-ups are expected to enter this space in 2022, with the sole object to create advanced solutions to bolster green construction that can permeate on top of existing modern techniques.
4. Computer Vision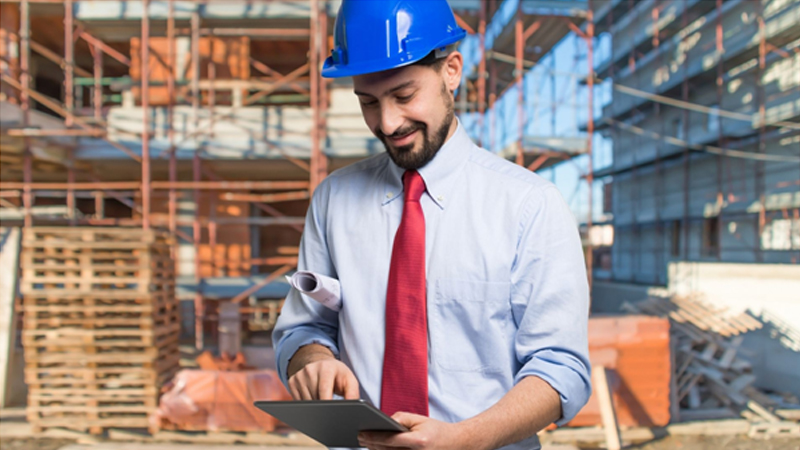 Computer vision has an immense growth potential in construction. Its object identification and recognition ability can evaluate video data from on-field operations in real-time. It can detect low-quality craftsmanship and ensure work completion in conformity with BIM specifications. Furthermore, many companies are deploying drones to monitor inventory. Computer vision can analyze the video footage of drones and streamline the ongoing work at the site by creating spaghetti diagrams, examining worker movement trajectories, etc. This can help in optimizing inventory storage, reducing workers' idle time, and saving on delay costs.
5. Business Intelligence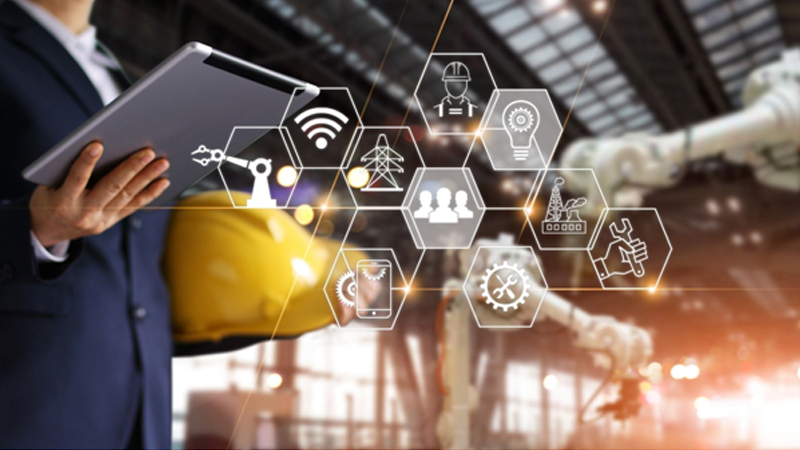 Business Intelligence (BI) is becoming an essential technology in smart construction. It can be leveraged using a construction software platform that streamlines disparate enterprise systems, such as accounting, asset management, project management, etc. Using data analytics and forecasting methods, BI tools can consolidate all current and historical project data to deliver actionable insights.
BI platforms like Power BI, Kahua Owner, and OnIndus Orchestra enable construction companies to build smart capabilities using predictive analytics, information delivery, and platform integration. Business intelligence has become an extremely useful technology that is helping construction firms to steer towards better safety and success. Proven benefits like standardized dashboards, identifying potential risks, and managing budgets using forecasts, are clear indicators why business intelligence will continue to thrive in the construction industry in 2022 and even after that.
To understand ebuilder login and how OnIndus can help your team move to smart construction practices using the latest technologies, contact us via email (connect@onindus.com) or call us directly at +1 786 472 4840.