Every Project Management Information Software (PMIS) solution has some strengths and weaknesses. Most construction organizations have implemented this technology and are dependent on this tool to manage few, some or all their construction projects. Some have implemented standalone systems with manual integration, while some have implemented partially integrated systems; others have been successful in leveraging fully integrated systems into their operational workflows.
An effective PMIS assessment takes into consideration the requirements of various construction departments and identifies the gaps between the business processes and the digitized PMIS workflows. It identifies what is working well and the opportunities for improvement. Many times, the issues can be addressed by re fabrication of the existing PMIS processes and customized training.
When do you need PMIS Assessment?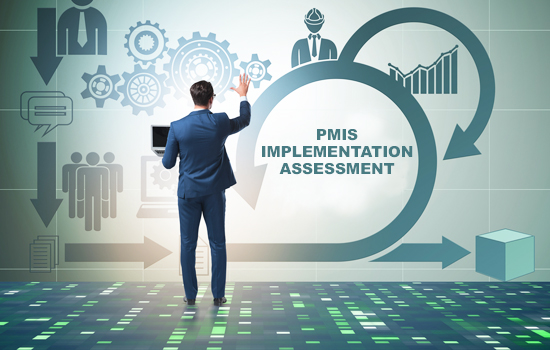 Since PMIS software comes with a lot of features and need-based modules that every organization can customize to fit their team structure and data management methods, there are good chances that some of these features may not be implemented properly or are being used ineffectively by their construction teams. And if that is the case, you can do a quick analysis and identify if your construction business requires a PMIS implementation assessment.
Sometimes, the evolving technology landscape in the construction industry can also create a need for PMIS assessment. As other construction businesses and market players catch up to the latest advancements in data tracking and monitoring, digitized reporting, and real-time BI dashboards, the existing PMIS solution may start to feel inadequate.
If you or any of your teams are dealing with the following issues, then you can be sure that it's time to consider PMIS implementation assessment:
A lot of manual work is required to enter, access, or approve information
Users find it difficult to access the information they need from the existing system
The data in the software does not match other systems
The software is too complex to use
Some features are not working as expected
Scalability and customization limitations with the existing PMIS
Business processes is really hard
Integration with other systems is complex or does not work
Unable to get the expected ROI
Prioritization and ranking of PMIS implementation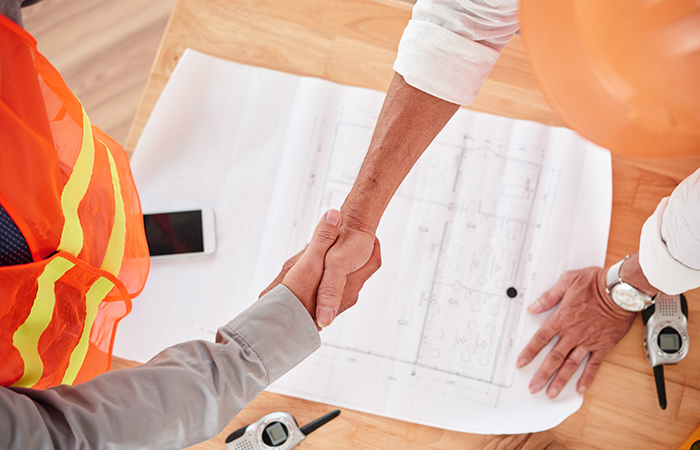 OnIndus has been helping construction companies increase their return on their PMIS investments since more than a decade. Our skilled team has developed a simple methodology to understand and document the needs of a business, then assess the PMIS integration to derive an understanding of the effectiveness and efficacy of the implemented software.
Since every project management information system offering can be greatly customized using advanced set of features and functionalities, we start by identifying the needs that are lacking in the organization's current business process. These requirements are circulated for prioritization either through a chain of emails or via a survey, to the team. The survey results are compiled and carefully ranked as per the responses received from various organizational groups and individual departments. These ranked requirements are then weighted based on the prioritization of the area of operation.
Once we have worked out the list of prioritizations, we move on to make recommendations that the business leaders can leverage to streamline the existing processes to execute construction projects. A good PMIS system will support the desired business processes and make them faster, more automated, and more auditable through data integrity.
Our methodology is based on the following approach:
1. Assessment of current business processes and current PMIS
2. Prioritization of the organization's/stakeholder's needs and pain points
3. Comparison of different PMIS systems that can address these needs and pain points
4. PMIS rankings based on the requirements and weighted categories
5. Roadmap for improvement of current system or implementation of new PMIS
Prioritization and Ranking of PMIS Implementation
We follow an inverted pyramid approach to set prioritizations during an effective assessment of post-PMIS implementation. The main consideration is to identify what is working well in the existing processes and finding opportunities for improvement.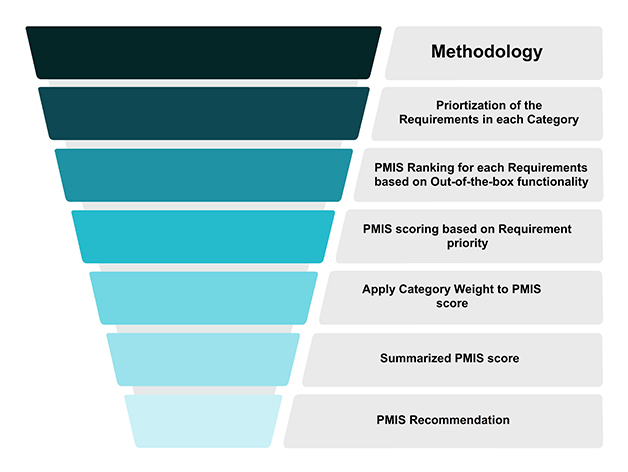 In this inverted pyramid, the most important information or what might be considered the conclusion is represented at the top, which is then followed by how the team arrives at the conclusion, i.e. our set of expert PMIS recommendations. In the construction industry, these recommendations can pertain to, but are not limited to, efficiently managing the capital project costs by ensuring that the team is adhering to schedules, completing the project within the budget, on time, and maintaining updated documentation for future audit purposes.
When it comes to deconstructing the conclusions, PMIS implementation can be ranked on the basis of various construction project management categories and the features offered under each category.
These categories can be classified as:
 Pre-construction
 Project management
 Resource management
 Financial management
 Data analytics
 Integration with third party software
 Technical training and support
The PMIS features that are usually considered essential to seamlessly deliver the above functionalities in a PMIS system, include Budget tracking, Change order management, PO or commitment management, contractor management, CRM, Equipment tracking, Incident reporting, Mobile access, RFIs and submittals, Subcontractor management, and Document storage and Management.
In addition, soft features like ease of customization and configuration, availability and access in the field, user capacity and cost, system administration and support are also taken into consideration while ranking a PMIS implementation.
How can the PMIS recommendations benefit your organization?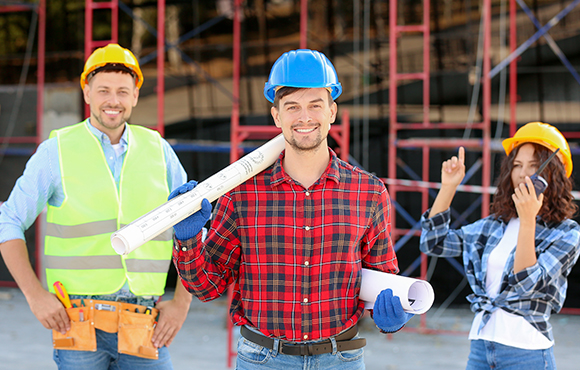 Based on the meticulous recommendation system for the existing PMIS system/s, we provide a detailed roadmap for improvement with prioritized recommendations and effort level involved. It then relies on the decision of the organization to action these recommendations, if they deem fit. Growth-focused construction companies can hire the professional team at OnIndus to carry out these recommendations using technical customizations within their PMIS system. We ensure that our recommendations are actionable and include steps for how to execute each one (e.g., document needs, technical training, adoption support, etc.). Inversely, companies also have the option to put together an internal team to implement these recommendations.
Why should you consider OnIndus for PMIS recommendations?
OnIndus has a unique team comprised of technology analysts, domain experts, and construction project managers who are experienced in customizing PMIS systems for capital programs. We work with clients who are various systems and can provide best-practices and recommendations on how to best utilize the selected system. In more ways than one, this combination of knowledge experts along with a practical approach to make PMIS assessments helps in providing a detailed assessment of current needs, against the current PMIS implementation.
OnIndus has conducted many such assessments for various capital program owners in a professional and timely fashion. Our consistent communication cadence ensures that the internal stakeholders are always kept in the loop and equally involved in the PMIS assessment process, at any given point. Should the organization's need pivots, the agility of the OnIndus team ensures that the results are delivered in a timely manner without starting again.