What is e-Builder?
e-Builder is a cloud-based construction program management solution for capital projects. The program delivers performance data across the project lifecycle. It offers an integrated platform and is designed with construction professionals and facility owners in mind.
To help deliver control and reduce surprises for owners of capital programs, e-Builder offers a complete solution to reduce cycle times, improve cost savings, and mitigate risks.
It assists with keeping the teams together and connected while at the same time provides configurable inclusions to support facility owners.
Why Use e-Builder?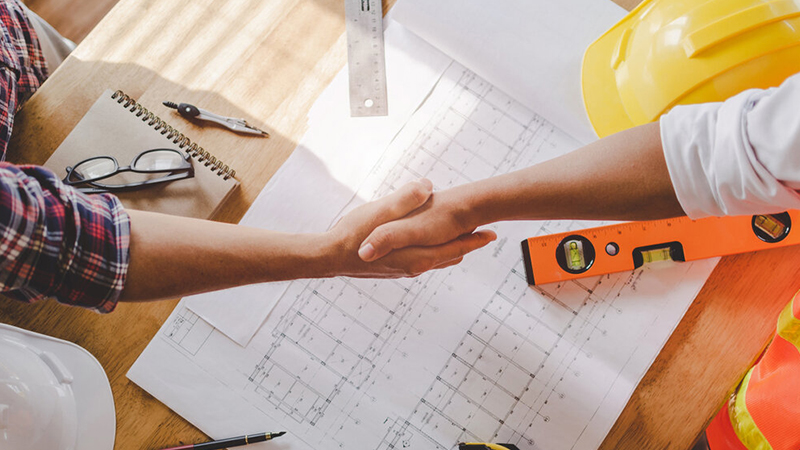 The e-Builder platform can be used to track and manage key project data throughout all the stages including the planning, proposal, procurement, as well as construction phase. It offers varied levels of user accessibility, generation of details reports, and a configurable dashboard. e-Builder also puts to end many databases and paper files with its integrated approach.
Facility owners can avail the capabilities of e-Builder to track multiple business processes that can make or break the profit margins and project deliveries, while its business intelligence capabilities helps with on-demand projections.
e-Builder brings together not just capital planning and cost management but also controls, process automation, reports and dashboards, scheduling, document management, and bid management in a single, integrated, and unified suite.
Advantages and Challenges of e-Builder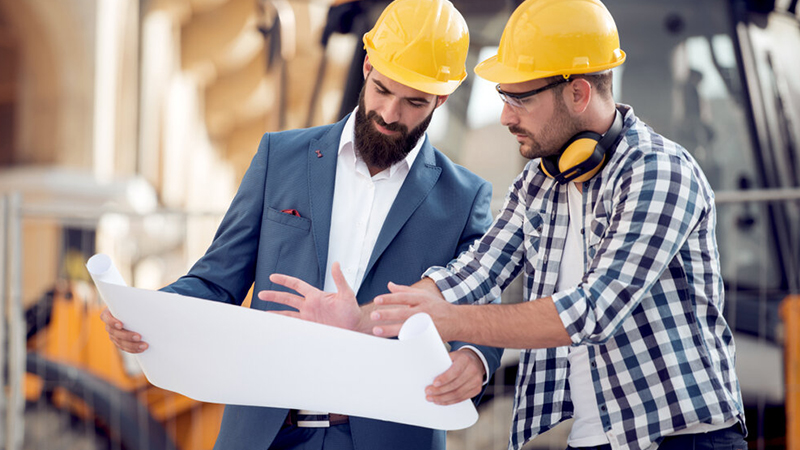 like many other construction management platforms, e-Builder too comes with multiple advantages and more than a few challenges that you can find below.
Key advantages of e-Builder
Enhanced Capital Planning: The e-Builder platform helps with creating better construction project budgets as it comes bundled with financial and audit oversight modules.
Centralized Database: It grants access to vital project documents as it employs dashboard functionality. Data can be easily stored in an accessible location that helps with keeping all project teams on the same page.
Critical Path Methodology: e-Builder uses Critical Path Methodology to deliver a monitoring framework and planning capacities. Along with this, it has an updated and dynamic project cost and data scheduling capabilities within the system.
Improved Scheduling: The connected platform communicates information about the delays that could have a bearing on project completion through user dashboards. This helps the users to become aware of issues affecting impending milestones.
Integrations: e-Builder is a fully integrated system with all the processes set up in one place, ranging from financial to design solutions, with APIs and data exchange tools.
Implementation Support: The platform is set up in such a manner so as to notify users with regular messages regarding system updates and important action items. This goes a long way in helping employees get used to the new functionalities
Challenges faced by e-Builder users
Capability Enhancements: Project managers often find it difficult to look for documents across processes and between projects. The file searching and organizing capabilities could certainly use some help. To start with, forms and processes could be standardized in the interest to save time and team efforts. It also does not support iCloud, DropBox, or Google platforms for cross-referencing files.
Need for Training: Training is imperative to understanding and using e-Builder but as users have already come to know, there is a steep learning curve in getting used to all the functionalities and modules that are available on the platform. More intuitive and interactive training modules should be developed in order to help users integrate e-Builder in their daily workflows.
Prohibitive Pricing: Some users find e-Builder quite expensive for the capabilities it offers, when compared to industry alternatives that can be equated to e-Builder platform's market competitors.
Interface: A majority of users complain that e-Builder's user interface is not easy to navigate. The software platform could be made simpler or made a little more user-friendly to allow new users to reduce training times and encourage higher adoption rates by facilitating easy comprehension.
e-Builder Construction Project Management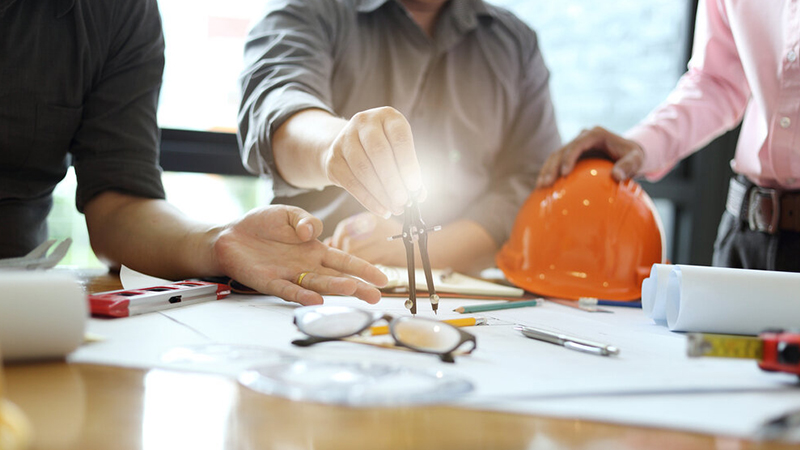 The focus of the construction industry is on material movement and seamless flow of project data. In this extremely large and capital-intensive industry, it is the need of every construction business to control and monitor the movement of materials at any given point of time.
The modules in e-Builder offer complete transparency between these various processes related to material movement. Coupled with this, contract management also forms an important part as a core function of the construction industry. The software allows for various permutations and combinations of work orders that many medium and large construction players are often found struggling with.
The marketing and sales management is another primary requirement of any builders, promoters and real estate developers. Since the owners and the management are aware of all the processes from the commencement of the project, they can keep track of everything and even get a clear picture about their company's revenue patterns through the detailed dashboards enabled by the e-Builder platform.
When integrated correctly, the accounts module offers the finance department a complete picture of their daily accounting operations with real-time updates. As an integrated and unified program, e-Builder helps eliminate tedious paper work and automate accounting processes.
All program assets are also managed by e-Builder consultant across all projects, whether related to each other or not. Construction owners can track the assets and tabulate the exact value of the same. This module especially helps those contractors who have to make use of a variety of equipment at numerous sites. Leveraging e-Builder can help them track the availability and assist them in planning an agile strategy.
e-Builder Construction Management Software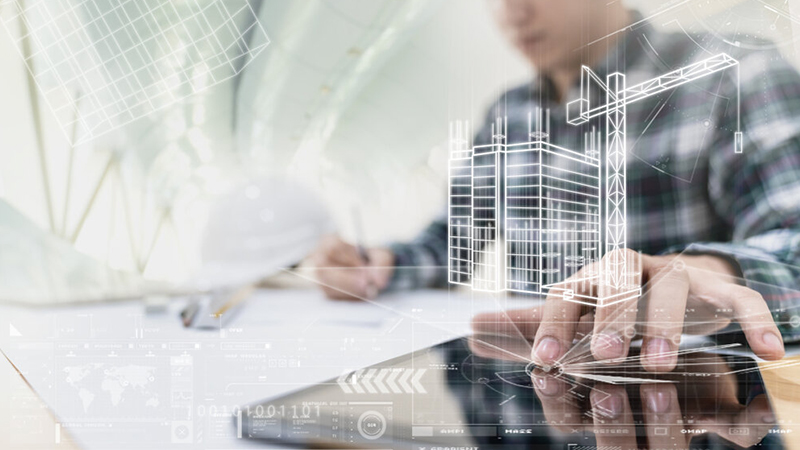 e-Builder provides an end-to-end construction management software solution, designed specially for the construction industry. It enables an integrated workflow environment, promotes collaboration within teams in the field and office, and accelerates decision making based on real-time project data and analytics.
e-Builder facilitates complete integration across all processes, be it budgeting, procurement, inventory, or contracts and financial accounting. It delivers precise and up-to-the-minute reporting on job outlays and margin forecasts.
Designed for the purpose to meet the ever-growing demands of the construction industry, e-Builder ensures the on-time delivery of projects, as well as responsiveness, innovation, and customer focus.
e-Builder Processes
The e-Builder platform offers a wide variety of modules to improve organizational processes in an automated format for business process efficiency.
The system facilitates collaboration as part of its core capability. It offers a practical approach to route information centered on clear business rules, track communications, and warrant accountability for all the stakeholders along the process workflow.
e-Builder helps a construction company to store, recover, modify, and use all the business rules that impact its operations in a simulated environment. Regular and standardized processes that would generally be dependent on humans can be easily handled by the program. Whencustomized to fit specific business requirements, the system lets all the project team members gain access and update a process with ease using automated protocols.
With the help of the e-Builder platform, most of the business processes can be structured in a consistent manner with the same set of rules each time. This consistency provides stability in the business and predictability for all the important resources.
Benefits of e-Builder Process
Enhanced project execution fueled by real-time project data
Effective and quicker onboarding of new projects
Significantly improved employee productivity
Minimized duplication, rework, and performance redundancy
Full compliance with all the latest regulatory industry norms
e-Builder training
Irrespective of the construction company's requirement for user training, whether classroom-style or online training, the e-Builder team ensures and enables users to be aptly equipped with the required knowledge and wherewithal to interact with the system to meet project goals.
The e-Builder training program offers:
Need-based e-Builder training videos on-demand
Expert technical support for system engineers
Useful tips and hacks to make user navigation easier
Specialized training for individual modules that can be added at later stages
e-Builder Certified Professional (eBCP) Certification Program
e-Builder offers several training certifications to team members and construction professionals who contribute to the success of a project. There is an inherent demand from the construction industry to understand and be able to implement and use technology into the entire lifecycle of a construction project, so e-Builder offers an e-Builder Certified Professional (eBCP) Program.
An eBCP certification holds a level of distinction within the company as well as in the industry.
Within your organization, e-Builder helps you to:
Earn the badge of a productive and valuable personnel
Be armed with the knowledge to teach and train others on best practices, utilizing e-Builder to its fullest potential, and
Invest in your individual development and grow as a construction professional
Within the construction industry, e-Builder helps you to:
Have an overall impact and lend credibility by understanding and knowing how technology is used to manage capital programs
Open avenues for development in current and future positions, and
Exhibit a dedicated approach to the profession
e-Builder training videos
The e-Builder training video center has "how-to" training videos for both internal and external e-Builder software users, ebuilder login. From new users to contractors who need to access the system to new employees in the organization, there are videos to help any and every e-Builder Enterprise user. You can also choose to maximize the efforts of your PMIS with e-Builder University too. It features classroom-style or online training modules to ensure that the end users are equipped with the necessary knowledge to interact with the system and meet their project objectives.
In a nutshell, e-builder provides a comprehensive solution for reducing cycle times, increasing cost savings, and minimizing risk.
Throughout all stages of a project, including planning, proposal, procurement, and construction, the e-Builder platform may be used to track and manage essential project information.
e-Builder is a single, comprehensive, and unified solution that includes not just capital planning and cost management, but also monitoring, automation, dashboards and reports, planning, document management, and bid management. 
e-Builder is a construction management software solution that allows for an integrated workflow environment, encourages cooperation between field and office teams, and speeds up the decision-making process.
The e-Builder training programme provides on-demand professional technical assistance for system engineers as well as handy tips and tricks to make user management easier.
e-Builder has also developed the e-Builder Certified Professional (eBCP) Program. e-builder services include "how-to" training videos for both internal and external e-Builder software users in the e-Builder training video section.