Construction project owners often find themselves juggling between construction vendors, diverse project mandatories, stakeholder scrutiny and budget constraints many times across multiple projects simultaneously. The right construction project management solution can assist in handling every element of the project portfolio, ensuring meticulous attention to every detail and allowing successful completion of all projects within assigned timelines and budgets.
Understanding the Challenges in Construction Projects Where e-Builder Helps Owners
Dysfunctional Document Management: Relying on manual sheet-based processes and siloed practices for document management can lead to misplaced or inaccurate documentation and disjointed work practices. With numerous stakeholders involved in the project, its success depends on strong communication and collaboration supported by precise information. Implementing a unified document management system simplifies finding and sharing recent documents, which significantly reduces the risk of delays and budget overruns.


Out-Of-Control Costs: Construction expenses, many times, can account for a major portion of the assigned capital improvement budget. Keeping in mind the typically constrained nature of these budgets, cost overruns can easily impede critical projects. In this industry which is susceptible to unprecedented changes and contingencies that can quickly elevate expenditures, having diligent control over costs becomes important.


Sluggish Approval Workflows: Within a complex construction landscape, where a plethora of interdependent tasks requires prompt approval to ensure seamless project progress, a single missed approval can bring entire project to a standstill. Such disruption can be expensive in terms of delays, financial losses, and potential fines and missed incentives. The paper-based workflow process can increase the chances of delayed or missed approvals significantly.


Schedule Slippages: The involvement of various contractors and project managers in multiple tasks makes it more complex, and thus delayed schedules can be quite common. However, such delays can have devastating consequences, resulting in disrupted deadlines, increased expenses, dissatisfied stakeholders and damage to the company's reputation. Most of the time, the core problem lies in the absence of a unified and integrated system that spans across projects, an issue that is further compounded by manual processes and spreadsheets.


Disconnected & Ineffective Reports: Your decision-making is directly linked to the quality of the data provided. Inaccurate or outdated reports can adversely affect your cost, project timelines, and even the overall quality of your project. Outdated or conflicting information and delayed project delivery are all consequences of having a disintegrated and ineffective reporting system.
Inefficient Processes: Construction projects are often reputed for waste, inefficiency and overrunning expenses. The inefficiency of the project impacts every element of the entire construction management ecosystem, from document management to cost tracking, approvals, scheduling and reporting. The use of manual processes can have a compounding effect leading to negative repercussions on the overall project.
Challenges in Managing e-Builder Project Management Software
Capability Enhancements: It is often quite challenging for project managers to look for documents across processes and between them. Searching files and organizing them demands a lot of time and efforts. To begin with, forms and processes can be standardized in order to save time and team effort.


Need for Training: Training is crucial in order to acquire the required proficiency in e-Builder. However, users are already aware of the presence of a steep learning curve in order to familiarize themselves with the platform's functionalities and modules. To help the users integrate e-Builder into their daily workflows, it is important to give rise to more intuitive and interactive training modules.


Complex Integration: Handling complex system integration software includes precise planning, configuration, and customization in order to align it with the company's requirements. Thorough testing and collaboration with the stakeholders can enable owners to get seamless integration.


Unavailability of Mobile application: Unavailability of a mobile application limits users to accessing and utilizing the software through laptops or desktops which can be a halt for flexibility and on-the-go productivity.


Related: How to Tackle Construction Management Challenges Related to Unorganized Data
Advantages of Using e-Builder for Owners
Centralized Database: e-Builder's dashboard functionality provides users with access to crucial project documents. The same feature is responsible for storing data easily in an accessible location, ensuring alignment between all project teams.


Improved Scheduling: An integrated platform communicates effectively about the potential delays and the consequences following them. This helps users to proactively detect and address problems that can impede your project's success right away.


Integrations: e-Builder is a comprehensive and seamlessly integrated system unifying all processes at one platform, from financial to design solutions, along with APIs and data exchange tools for efficient data integration.


Implementation Support: e-Builder has been designed to notify users regarding system updates and crucial action items. This proactive approach helps employees adapt to new functionalities seamlessly.
Implementing e-Builder for Owners: Tips and Best Practices
e-Builder's implementation methodology is designed on the recommended 5-phase project implementation approach. It offers the required flexibility in order to cater to a company's specific requirements and time limitations.
By utilizing advanced web-based project management tools, e-Builder allows project owners to manage large capital programs with a more proactive and tailored approach. It prioritizes disparate requirements associated with project controls, automation, information management and reporting.
Its five-phase implementation approach includes five distinct phases, ensuring transparency, metrics, and control over the scope of implementation.
Discovery
Design
Configuration
User acceptance testing
Go live
Understanding the Need for System Integrator for e-Builder: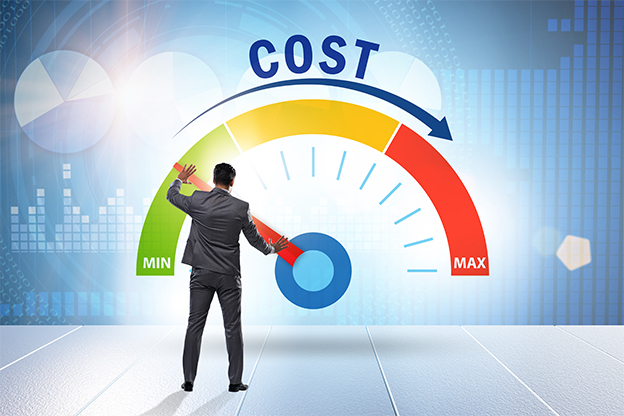 Unify Your Data and Integrations in a Single Platform to:
Connect systems to valuable applications, filling the gap between data and actionable insights.
Simplify processes by allowing uninterrupted query and communication through APIs
Reduce excess work by investing in a robust integration foundation.
Minimize costs by providing the flexibility for customers to switch endpoints.
Enable users to leverage technology to excel in their respective roles.
Be a part of a fully connected construction environment with our comprehensive system integration solutions. Utilizing the latest cloud-based technologies, our team of experts lead construction owners and their teams through a seamless digital transformation.
Below listed are some benefits in the following:
Eradicate duplicate data entry
Seamlessly integrate construction-based platforms with other systems, including accounting, design, CRM, time-tracing and more.
Connect different systems to optimize construction projects and develop efficient practices.
Reduce development time by up to 70%.
Calculate ROI quickly and precisely.
Conclusion
After investing in the e-Builder, you may need a consulting partner to assist you. That is where OnIndus can make a difference! Our team of experts equip a deep understanding of PMIS systems and can offer you customized consulting services to assist you in optimizing its usage and attaining your project goals with enhanced efficiency. OnIndus can be your trusted PMIS partner to make sure that your construction project is delivered within the timeline, budget, and to the required quality standards, with streamlined performance and improved project results.