A PMIS or Project Management Information System is an advanced tool that helps to manage capital projects with unique features to plan, project lifecycle management, and effective cost management. PMIS also helps in scheduling & assigning tasks, historical data analysis, communication flow between teams, integrations with other systems to gather and organize project information with automated workflows.
There are several Project Management Information Systems for Owners – like e-Builder, Kahua, Procore, PM Web, Acconex, Unifier, Project Mates and several others.
Reasons why PMIS adoption is increasing now:
Understanding business needs: In the last 2-3 decades, businesses have always been about construction and building. However, now stakeholders have understood the needs of business and one of the important needs is to involve themselves in technology and project management which helps them in business improvements, client relations, communication between different departments and vendors, managing all phases of the project effectively & efficiently.
Not enough for innovation: A lot of owners do not set aside funds for innovation which leads to delay in projects, less profitability, and a non-adoption attitude towards change. But luckily, now it is changing which helps in the company's growth and pmis software comparison is one of the most important factors in their business.
Software flexibility: In the last few decades, pmis software comparison software systems were not designed as per the company's needs and designed keeping in mind all owners, construction companies, projects, and how people do things differently. Today, PMIS systems are advanced and are flexible and adaptable which do not require coding.
Slow tech adoption: Construction has always been about building and infrastructure, however, in recent times people have started adopting technology to accelerate their business processes. With advanced workflow management and building performance monitoring, including advanced data and analytics, automation, robotics and mobility has increased digital transformation on all fronts.
Covid enforced higher PMIS adoption rates: In the pandemic situation, people have been forced to work from their laptops which also helped the construction industry to adopt new technologies and as a corollary, project management software, to keep the bell ringing without affecting the work orders.
How to choose the correct PMIS for your company:
The work of every PMIS is to simplify and make your life easy and quick. As every project is unique, so is every PMIS implementation. Choosing the correct PMIS also helps you to learn more about your company, your team members, and how they handle their projects and tasks.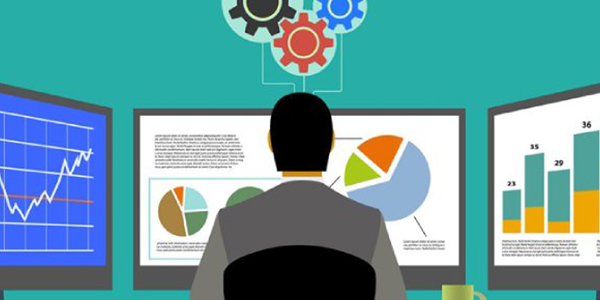 Below are a few things you should keep in mind while choosing the right PMIS software:
PMIS should be "Collaborative & Customizable" as per your team members' needs.
Its Interface should be professional and easy to use & learn.
Data security should be the most important feature.
You should have the option to "Integrate & Consolidate" with other software to import data, if needed.
"Reporting Structure and Resource Management" is also important while choosing the correct PMIS for your business, as it will show you the real picture of your business.
Why PMIS implementation should be done by experts:
There are different kinds of PMIS software Dallas available in the market; fully customizable, partially customizable and non-customizable.
If you choose to use customizable PMIS (Fully or Partially), it is important to take help from experienced teams in the market who know the latest industry trends and insights. As technology experts, they can help and implement your PMIS in a way so you can learn more about your business needs, technology needs, processes, reporting, etc. which improve your business and client satisfaction.
Here is how experts can add value to your business:
Businesses are built for the long run and require "Quality & Consistency", and PMIS experts San Francisco can bring quality designs, suggestions, configurations, etc. ensuring business continuity and keep it moving.
Documenting configurable controls and recommending improved configurations to optimize compliance and control.
Rationalizing the overall digital environment to reduce the number of overall controls, decrease the reliance on manual controls and increase the use of automated controls.
Designing and implementing custom automated tests that examine configuration data, master data and transaction data to address high-priority control issues that are unique to the organization.
Implementing continuous monitoring tools such as detective controls alerting of changes or activities that warrant investigation.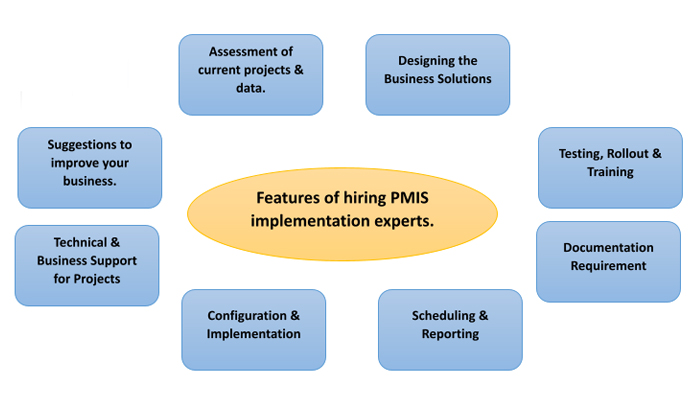 Get the benefits of digitizing your construction projects with the right PMIS through our automated solutions.
We love to hear your thoughts, let us know what you think!